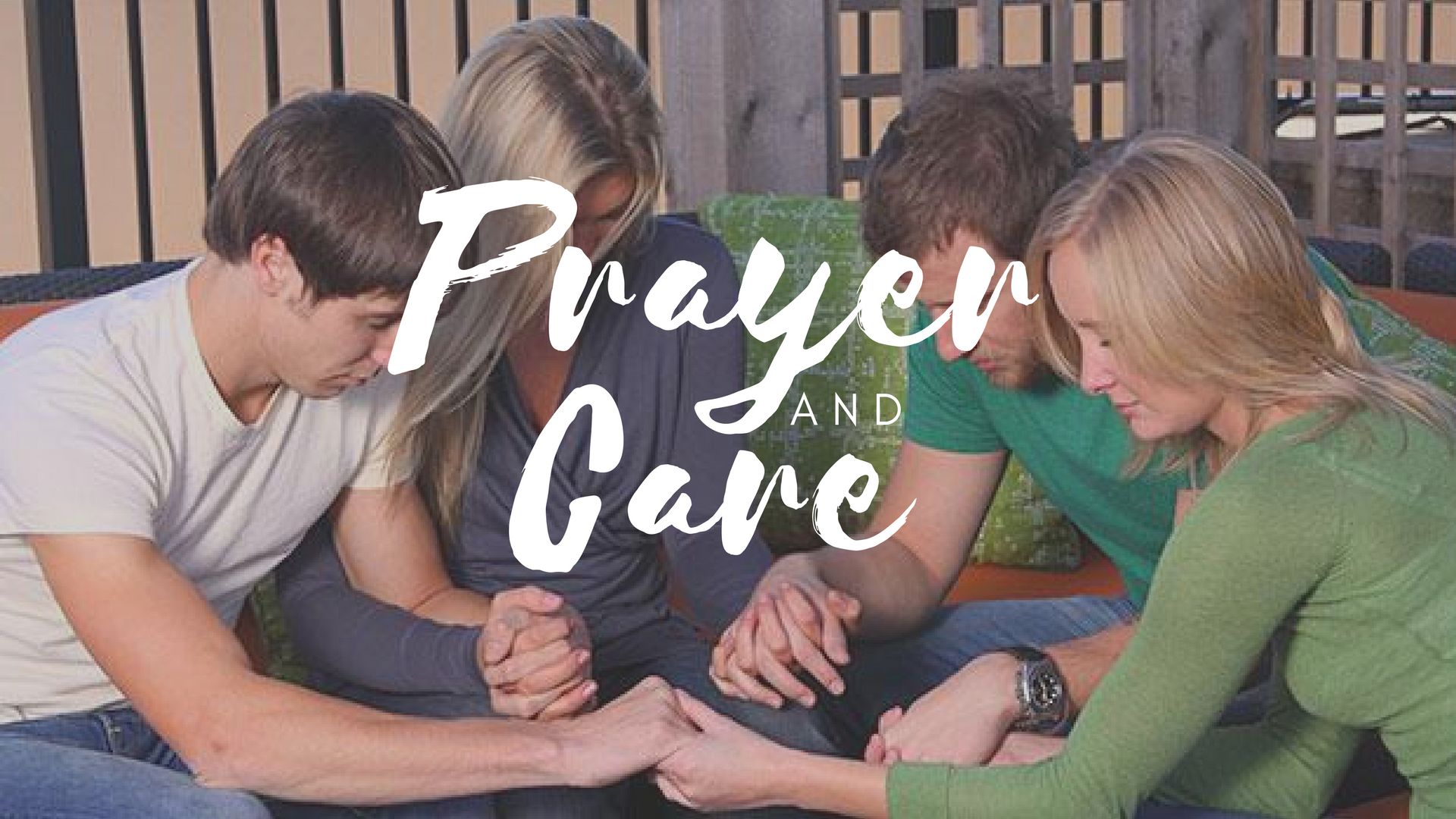 Prayer is a foundation of who we are as a church. Whether you're in a time of need or want to celebrate the great things God has done for you, we want to join with you in prayer.
Prayer Gathering | Wednesdays at 6pm during the school year

Join us as we unite in prayer for our church, community and our nation. Every Wednesday starting at 6pm we have a special time of prayer in the Worship Center, led by our Prayer and Care Pastor, Michael Thomas. This is a time where you can pray alone, in a group with others or receive prayer from our Prayer Teams.
Partner with us as we commit to pray for every home in Knox County. Register with us at
pray4everyhome.com.
Do you have a prayer request? Need to talk to someone? We're here. We may be a large church, but every question, concern, and prayer request posted to our Prayer Wall below is important to us. Our Prayer Team regularly monitors the Prayer Wall and provides prayer support for the requests listed.
You may add your prayer request to our prayer wall using the form below. Once your prayer request is received, we will share it according to your instructions. Feel free to submit as many prayer requests as you like!
Anonymous
My grandson, Jesse, just released from prison trying hard to start his new life. And already Satan is trying to defeat him. Mom bought him a computer-- someone stole it. We grandparents gave a used truck. A drunk driver hit him, totaled his truck. He is being brave and strong, but He is afraid that we are angry and disappointed with him. Please pray for him to find strength, courage, faith, to believe in himself and in God to overcome his struggle and find his way. Love to You All
Received: May 24, 2017
Melissa Johnston
My husband has accepted a new job in Orlando, FL. Please pray for our family as we sell our home and move to a new state with no extended family. Please pray the Lord leads us to a new Church family.
Received: May 23, 2017
Anonymous
My family & death of my brother.
Received: May 22, 2017
Anonymous
Kiante - needs Jesus & deliverance from addiction.
Received: May 22, 2017
Suzanne Scroggins
My father passed away on April 29 and now my mother is in the hospital for CHF at Fort Sanders room 220. Her heart is only operating at 25%.
Received: May 16, 2017
Amanda Thornton
A member of my extended family, Vivian, has just been diagnosed with serious illness. They are unsure of the severity or areas affected and are awaiting further testing once insurance makes their approval. Please keep her and her family in your prayers and that the doctors will be guided to the appropriate treatment for healing.
Received: May 9, 2017
Suzanne Scroggins
As I was sitting and praying with daddy this evening he conceded to go get his new body after I assured him that I would make sure My mama would be taken care of. He shed a tear and stopped breathing. He is now with Jesus!!
Received: April 29, 2017
Anonymous
A member of my family is getting married soon. I believe this is going to be a very bad decision for her and her child. Please pray that she would at least put the marriage on hold and think about it and pray about it. I ask that you pray that if this is not God's plan for her,and truly not in her best interest that the marriage would not happen. Thank you in advance for your prayers.
Received: April 29, 2017
Ron Clayman
Had total knee replacement Tuesday. My doctor said that the surgery went well. The pain of recovery is not. I covet your prayers, please!
Received: April 28, 2017
Angela
Please pray for me. I struggle with depression and I am in a horrible mental warfare right now with the enemy. I know how powerful prayer and His Word is and I appreciate so much prayer from my church family. Please also pray that God puts mercy and grace on the hearts of the people I work with when it comes to my condition. Thank you so much for taking the time. God Bless us all!
Received: April 27, 2017
karen connelly
Please pray for my friend Martha. She has multiple medical issues and is alone without close family or friends. She lives out of state. Healing, help and salvation. Thank you.
Received: April 26, 2017
Anonymous
Pray for my son, addiction.
Received: April 26, 2017
James & Leslie
Pray for my husband, James; Chris our son-salvation; Brittney & unborn child.
Received: April 26, 2017
Anonymous
Pray for myself, my husband & our marriage.
Received: April 25, 2017
Powered by Prayer Engine