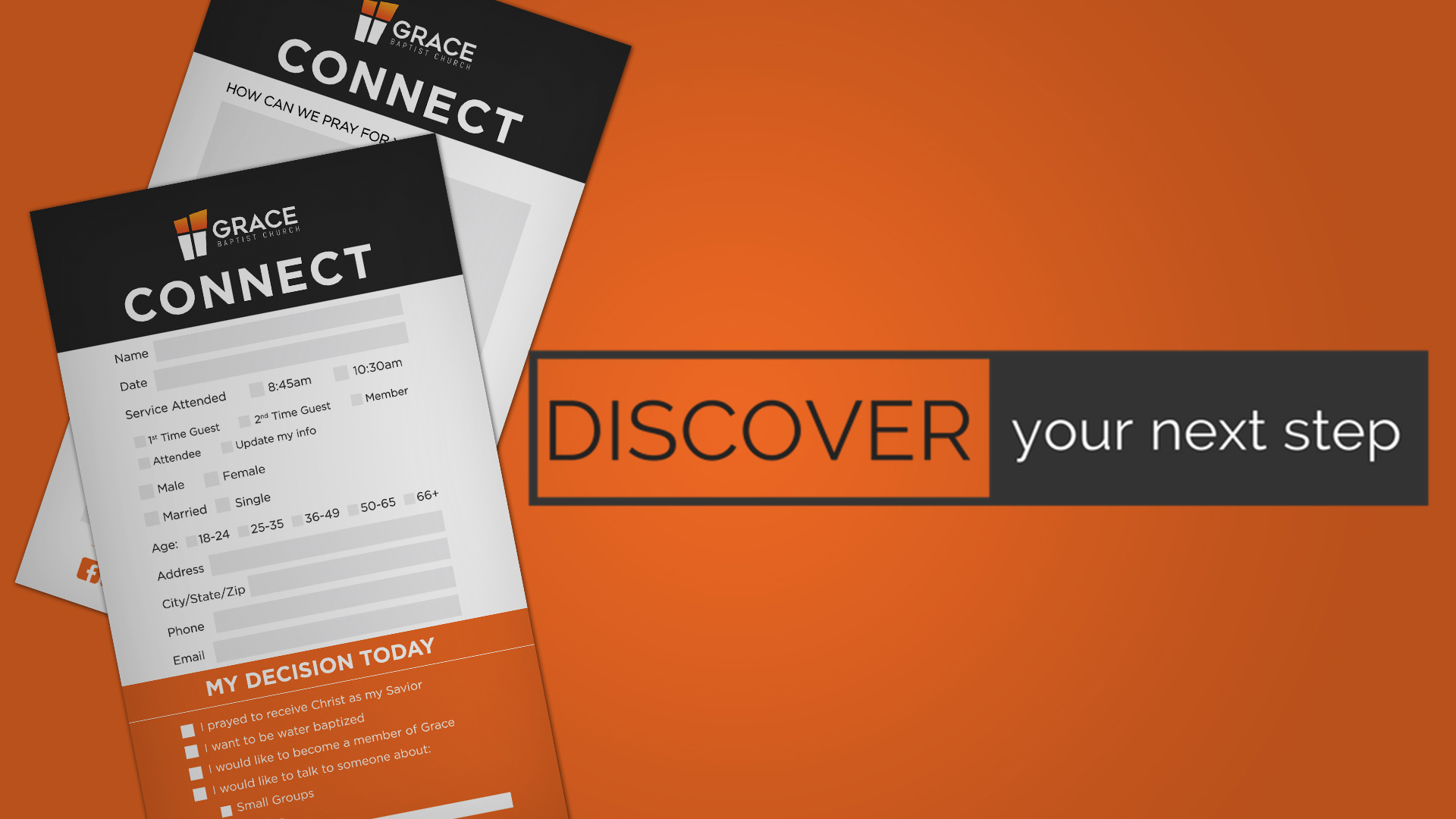 NOW THAT YOU HAVE ATTENDED ONE OF OUR SERVICES,
YOU MIGHT BE WONDERING WHAT'S NEXT?

It's important you have a church that you can call home for yourself or your family. We invite you to make Grace that place you call home. Being part of Grace means you are part of the family here and part of a community changing the world and doing life together. Discover Grace classes are offered for you to hear the vision and values of Grace, and learn who we are. Register for our next Discover Grace class HERE.
Do you have questions about salvation and developing a relationship with Jesus?
You can find more info
HERE
Do you have questions about baptism?
You can find more info
HERE
Do you have questions about church membership?
You can find out more
HERE
Learn more about our core beliefs
HERE

Small groups meet regularly to study the Bible, pray for one another, and offer opportunities to build lasting relationships. We have small groups for every life-stage. Small groups are safe places to share experiences, victories, and hope.
You can learn more about small groups HERE

God didn't create you to sit on the sidelines. He wants you to use your personality, gifts and design to serve others and point them to Him. Discover ministry opportunities available at Grace to live out your purpose and serve others.
You can find info about areas to serve in
HERE