Expressing our love, gratitude and devotion to God through the arts has been a long-standing priority here at Grace. There are no auditions in order to join the choir or orchestra, just be prepared to become part of a worshipping family! For more information, email
worship@gracebc.org
.
Weekly Worship Set
September 15, 2019
"Grateful": Elevation Worship / "There is a Cloud"
"Do not be anxious about anything, but in every situation, by prayer and petition, with thanksgiving, present your requests to God." – Philippians 4:6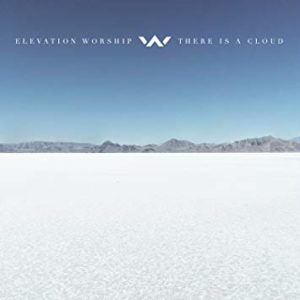 I would venture to say that when the majority of us read this verse, we focus on the word "anxious". When we search for this verse specifically, most of us are in a season of anxiety and need the reminder that God hears, God loves and God calms. I admit, it was only in recent years that I even noticed the word "thanksgiving". Maybe I was so focused on
receiving
from God that I glanced over what I was to
give
to God – my gratitude. "By prayer and petition (some translations use the word "supplication"),
with thanksgiving
….". Take some time today to think of all of the good things He has done for you! Let us make the first thing we say to God Sunday, "Lord, I am grateful!"
"New Name Written Down in Glory": People and Songs/ "The Emerging Sound; Vol.5"
Therefore, if anyone is in Christ, the new
creation
has come: The old has gone, the new
is here!
– 2 Corinthians 5:17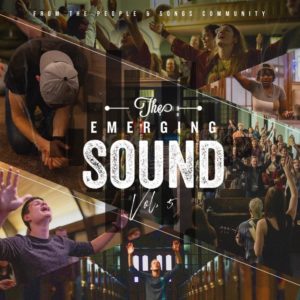 Pastor Bobby's message Sunday is one I need to hear often, and I believe that to be true for every Christian. We aren't who we were. The enemy will certainly make us think we are, but God's Word and Spirit makes all thing new! Again, from last Sunday, "
right living begins with right thinking."
2 Cor. 5:17 says the new creation
has
come – not
will be coming.
Our being made new culminates with our new name being written down in glory! So, let's strive, through the Spirit and the Word, to live the life now that will reflect the name God will give us then!
"Reckless Love": Bethel Worship/ "Reckless Love – Single"
"What man of you, having a hundred sheep, if he loses one of them, does not leave the ninety-nine in the wilderness, and go after the one which is lost until he finds it?"." – Jesus; Luke 15:4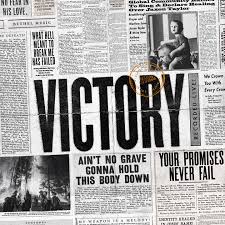 You were
the
one
. I was
the
one
. Sometimes, observing God as the God of
everything
and
everyone
– can cause us to forget the inexplicable and divine love of God that came after each one of us. Unlike us, Jesus, the Good Shepherd, doesn't look until He is exhausted. He doesn't give up, seeing the lost sheep has hopeless. The last four words to this verse are extremely important to us. "until he finds it." That is when Jesus goes back to the ninety-nine. Only when He has the 100
th
on His back and is carrying us back home. I would say a shepherd leaving the ninety-nine
in the wilderness
, to pursue the one, is awfully reckless, wouldn't you? Not reckless in an irresponsible way, but in a sacrificial, death-to-self, whatever it costs, way. This is the part that certainly isn't parable; the Shepherd
DID DIE to bring the one home.
You were
the
one
. I was
the
one.
"Great is Thy Faithfulness": Lincoln Brewster/ "All to You – Live"
Because of the
Lord's great love,
we are not consumed,
for his compassions never fail. They are new every morning;
great is your faithfulness.
– Lamentations 3:22-23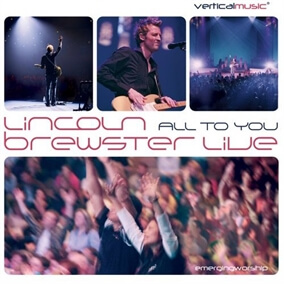 Who can testify to the unfailing love of God? To His patience? To His grace? To His mercy? The compassion of our Heavenly Father in boundless and life-sustaining. Unlike the fictional Greek God Zeus, who stood on Olympus, clutching lightning bolts in each hand, ready to hurl them upon the first mortal who displeased him. The True and Living God is sitting on His throne in heaven, with Jesus – scars in each hand – ready to pour out love and mercy! GREAT is HIS faithfulness!
Much love in Jesus,
Pastor Jeff
Weekly Worship Set
September 8, 2019
"Free For All": Lakewood Worship / "Cover the Earth"
"Now the Lord is the Spirit; and where the Spirit of the Lord is, there is liberty." – The apostle Paul; 2 Corinthians 3:17 "Praise the Lord! Praise God in His sanctuary; Praise Him in His mighty firmament! Praise Him for His mighty acts; Praise Him according to His excellent greatness! Praise Him with the sound of the trumpet; Praise Him with the lute and harp! Praise Him with the timbrel and dance; Praise Him with stringed instruments and flutes! Praise Him with loud cymbals; Praise Hi with clashing cymbals! Let everything that has breath praise the lord. Praise the Lord! – Psalm 150
Our song choices and our expressions of worship must
first and foremost
be biblical. We (ahem) "seasoned" music lovers probably remember American Bandstand with Dick Clark. Each Saturday he would ask someone to "rate a record". This was usually a new release. Most every positive response was a version of," It had a good beat and was easy to dance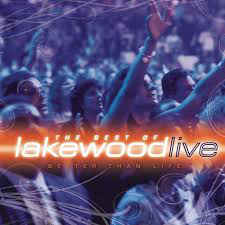 to." I pray, quite literally, that I never insert a song simply because it's "catchy, cool, and in some cases, even popular. This is why this blog is offered each week – that you would know the biblical basis for their being chosen for us. I included the above passages because they both influence "Free for All". Paul was trying to get the church at Corinth to understand the freedom that they possessed, but hadn't fully "claimed." They struggled with the idea that "when one turns to the Lord" (2 Cor. 3:16), that they were completely free from the law. What about you? Believer, do you sometimes catch yourself trudging along as if you are
not
"free
indeed
"? I know I can still struggle with the expanse, the breadth, width and depth, of the freedom I
have
through Christ! This is why I included Psalm 150 in its entirety, as it defines the energy behind this song. We should acknowledge, take hold of and celebrate the extravagant mercy and grace that frees us!
"New Name Written Down in Glory": People and Songs/ "The Emerging Sound; Vol.5"
"To him who overcomes I will give some of the hidden manna to eat. And I will give him a white stone, and on the stone a new name written which no one knows except him who receives it." – Revelations 2:17b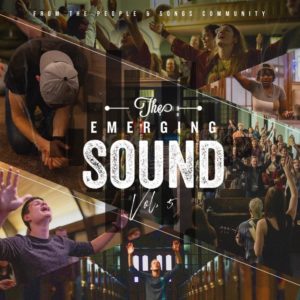 Man, is it going to be hard to remain brief on this one! I'll try, so don't stop reading. Let me say this. When the choir first heard this song last Wednesday, we shut down "rehearsal" for a bit and pondered and basked in the incomprehensible glory that is awaiting us! I admit, yup, I got very emotional. Faith in Christ and His Spirit dwelling within us makes everything new, both on earth and in Heaven's eternity! Just try to take a minute and try to envision that moment when you stand before Him, and He smiles and hands you this stone – and you see for the first time…your new name. Parents put a lot of thought into what they will name their child, but the name God has for you and I is going to be astounding in its perfection!
"The Stand": Hillsong Worship/ "United We Stand"
"For God so loved the world that He gave His only begotten Son, that whoever believes in Him should not perish but have everlasting life." – Jesus; John 3:16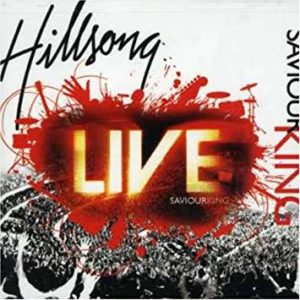 So, I'll stand with arms high and heart abandoned In awe of the one who gave it all I'll stand, my soul, Lord, to You surrendered All I am is yours.
"Do it Again": Elevation Worship/ "There is a Cloud"
Listen NOW
"If we are faithless, He remains faithful; for He cannot deny Himself"
– Paul to Timothy; 2 Timothy 2:13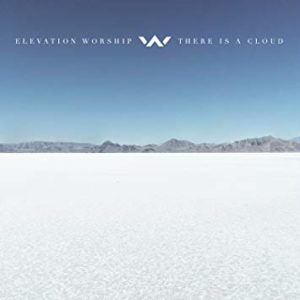 Have you been praying for a breakthrough in your life for a long time? My prayer for you, brother or sister, is that you will immerse yourself on the truth of God's Word and that this song and this verse will bring you hope today. I know these seasons may, at times, begin to drain us of our joy if we allow them to. I get it. It isn't hard to do. Even when our faith is weak and we are weary, God WILL BE FAITHFUL because HE CANNOT DENY HIS CHARACTER! He WILL come through for you. He. Will. Not. Fail. You. He can't!
Much love in Jesus,
Pastor Jeff
Weekly Worship Set
September 1, 2019
"I Know Who I Am": Israel Houghton & New Breed / "A Deeper Level"
Listen NOW
"So in Christ Jesus you are all children of God through faith, 27 for all of you who were baptized into Christ have clothed yourselves with Christ. 28 There is neither Jew nor Gentile, neither slave nor free, nor is there male and female, for you are all one in Christ Jesus. 29 If you belong to Christ, then you are Abraham's seed, and heirs according to the promise." – Galatians 3:26-29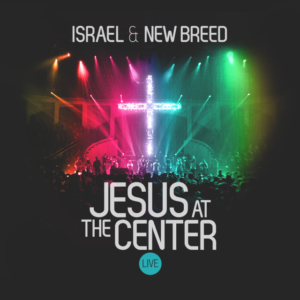 What does it mean when we sing, "I am His and He is mine"? When it comes to our identity in Christ, I usually default to the issue of overcoming the barrage of lies the enemy hurls at the Christ-follower. We are currently living in a time and place where identity is often at the forefront of conversation. But, as Christians, we must be careful not to place our preferential identity over our predestined identity:
What is "preferential identity"? How about, "there is no Republican, Democrat or Independent"? We can't put these (or any other preferences) above who we are in Christ. These are preferred choices, but they should never be who we are. I read something the other day that said, "Being a musician isn't what you do, it's who you are." Although that looks good on a meme, I can't totally agree – even as a musician myself. What if I bought into that ideology and then, through physical trauma, found myself no longer able to play? I would lose a lot more than my ability – I risk losing my identity. All who have chosen Christ as Lord and Savior have been, upon that choice, predestined to become HIS. When we sing this together Sunday, will you join me in remembering Ephesians 2:20? I KNOW who I am!
"I have been crucified with Christ and I no longer live, but Christ lives in me. The life I now live in the body, I live by faith in the Son of God, who loved me and gave himself for me."
"New Doxology": Gateway Worship / "Wake Up the World"
Watch NOW
"Yours, Lord, is the greatness and the power and the glory and the majesty and the splendor, for everything in heaven and earth is yours. Yours, Lord, is the kingdom; you are exalted as head over all."
– 1 Chronicles 29:11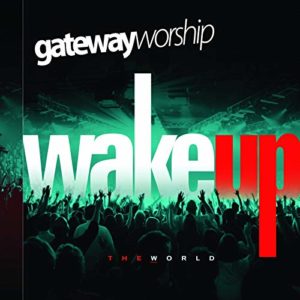 Knowing the meaning behind what we are singing is important, don't you think? We should always research meaning and theology, especially with lyrics associated with the vocabulary of the church. We must remember that not everyone knows these words nor their meaning (words such as sanctification, justification, etc.). The word Doxology comes from two Greek words; "doxa", meaning "glory" or "splendor" and "logos", which means "word" or "speaking".
So as we sing this together, we are speaking of the "greatness and the power and the glory and the majesty and the splendor" of God, just as in 1 Chronicles 29:11! (Cue, NBC's "the more you know", music). J
"Is He Worthy": Chris Tomlin/ "Holy Roar"
Read Revelation Chapter 5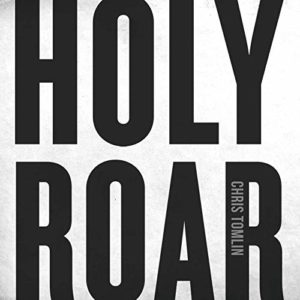 There were many who approached me after we worshipped together on the 18th, asking where this song came from. Some songs, I do believe, have a special anointing on them. I dare say this is, for me, one of the most moving songs I have ever heard and when I say "moving", I'm not necessarily describing an emotional response as I am a spiritual one. Yes, a spiritually awakening moment can also move the emotions, but emotions can't create a spiritual awakening. My spirit was lifted up as we sang together of what is to come! Unlike last time, we will all sing the song together, as we "remind ourselves" that the only One worthy, is the only One we need today and forevermore!
The choir and orchestra will close our musical worship time with a powerful message of victory, healing, and freedom!
If you are benefiting from this blog, please click "share", so we can prepare as many of our brothers and sisters as we can! Even non-believers you may know! They may benefit as well in knowing the church isn't about entertaining or choosing "cool" music, but we take it seriously as an offering of prayer, unity and testimony!
Much love in Jesus,
Pastor Jeff
Weekly Worship Set
August 25, 2019
"I Was Glad": Geron Davis with GBC / "Closer"
Listen NOW
"I was glad when they said to me," Let us go into the house of the Lord."
King David – Psalm 122:1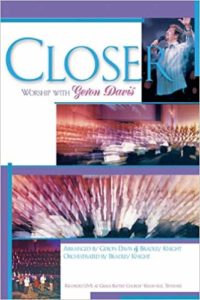 There are many places we aren't so glad to be walking into (the dentist and the DMV come to mind), but entering the house of the Lord should always bring gladness to the heart of the believer! To be able to share our faith with the lost is the reason for extended breath beyond our salvation, but it also brings tremendous joy to share our faith with one another in corporate worship! You may be thinking, "But, there have been occasions when I have walked, maybe even spiritually limped, into church." I completely get that, as I have, too. Even then, gladness about being in the house of God still applies! For example, if someone is suffering from heat exhaustion they are hardly glad about it, but they are when they reach the shade and cool water!
"Who You Say I Am": Hillsong Worship / "There is More"
Listen NOW
"Most assuredly, I say to you, whoever commits sin is a slave of sin. And a slave does not abide in the house forever, but a son abides forever.
Therefore, if the Son makes you free, you are free indeed."
Jesus – John: 8:34-36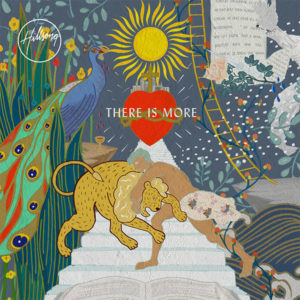 Yes, this song is absolutely about our true identity in Christ Jesus. Let's be reminded that freedom is one of the embedded blessings to those who belong to God through Christ! Freedom is infused into the DNA of every son and daughter brought into God's family through Jesus! We aren't only adopted into His family, we are adopted into His blood, by His blood! Sin is the favorite child of the father of lies – we must not let the assault of lies blur the truth. We have the freedom to repent and celebrate the freedom that, as sons and daughters, we are in the house of the Lord forever!
"Whom the Son sets free, is free indeed;
I'm a child of God, YES I AM!"
"Glorify Your Name": Kevin Singleton/ "Alone with You"
Listen NOW
"I will, O Lord my God, with all my heart, and I will
glorify Your name forevermore."
King David – Psalm 86:12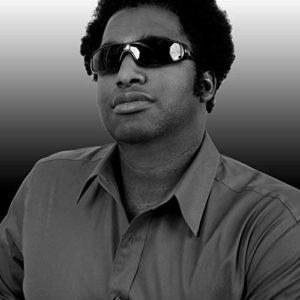 If you have been a member of GBC for a number of years, you may remember this song. If not, I believe it will become a new favorite of yours. It truly is timeless. This prayer says most everything the church needs to pray when we come together in the presence of our Mighty and Benevolent God! This is a song that speaks for itself. As we sing this song together, consider it first and foremost a prayer; your prayer – our prayer.
"Chain Breaker": Zach Williams/ "Chain Breaker"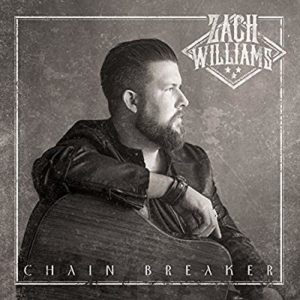 This blog took me a bit longer than most. I would stop to read and then feel that it wasn't exactly what was to be written. I see, yet again, a theme through the songs that "I" had not seen not intended – freedom. Can I challenge you? If you know of a family member who is in bondage or under the weight of life's burdens, will you please make every effort to invite them Sunday? And if this person is you, please know that I will be praying for you to let nothing stop you from being here Sunday.
Much love in Jesus,
Pastor Jeff
Weekly Worship Set
August 11, 2019
BACK TO TWO SERVICES!!
8:45 / 10:30
"Tomb"(written by Garrett Romine): Port City Worship – single
Listen NOW
"And since we have the same spirit of faith, according to what is written," I believed and therefore I spoke," we also believe and therefore speak, knowing the He who raised up the Lord Jesus will also raise us up with Jesus, and will present us with you."
The Apostle Paul – 2 Corinthians 4:13-14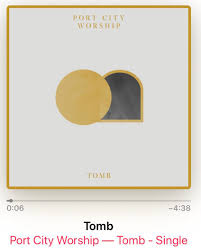 If this passage of scripture sounds familiar, it was part of Pastor Mike's sermon this past Sunday. As we read it together, it struck me that we had lived out verse 13 just minutes before by singing, "We Believe". Our hope is based on what we believe and therefore we have a true and living hope. ABC, CBS, NBC, and other news broadcasts fill our living rooms with reports on the latest evils, but where will the world get its hope from? By our verbalizing and living out our firm belief to the world. Our hope is in the risen Savior! "Fake news" is defined by unproven speculation, whereas actual truth is backed up by evidence. Our evidence? To quote this song…,"The tomb is empty!"
"Come Lord Jesus (Even So Come)": Passion / "Even So Come"
Listen HERE
"I therefore, a prisoner for the Lord, urge you to walk in a manner worthy of the calling to which you have been called, with all humility and gentleness, with patience, bearing with one another in love, eager to maintain the unity of the Spirit in the band of peace."
The Apostle Paul – Ephesians 4:1-3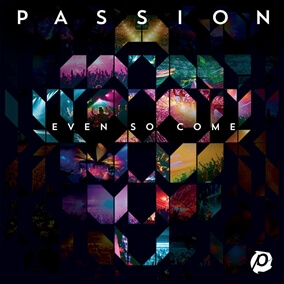 This is actually part of Pastor Bobby's text for Sunday – so, I will simply challenge you as I challenged myself. Re-read the above verses and ask yourself, "What am I doing as an individual to help the church be the bride ready for the Lord Jesus upon His return? Do I walk in humility, gentleness, peace and making every effort towards unity? If you are like me, you will become aware of areas that need work, but that is why I am passionate about singing songs like these! They are prayers confessing our desires to be all God would have us to be!
"Jesus at the Center": Israel Houghton/ "Decade"
Listen NOW
"And whatever you do in word or deed, do everything in the name of the Lord Jesus, giving thanks to God the Father through Him."
The Apostle Paul – Colossians 3:17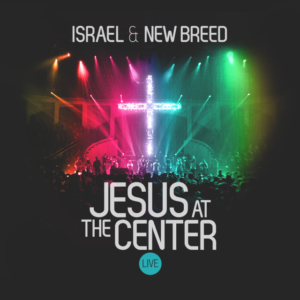 It has been said that if you," Aim for nothing, you're guaranteed to hit it every time." Our intention and goal should always be to make Jesus the center of the mark. Whatever we "say" or "do" pretty much covers everything, don't you think? It is similar to Ephesians directive to "live a life worthy of the calling." It isn't about perfection, it's about perception. Is it our goal and desire to make Jesus the center of our words and deeds? We fail. A lot. But what is our heart's desire? From my heart to the heavens, Jesus, be the center. It's all about you!
"In Christ Alone": Passion/ "Let the Future Begin"
Listen NOW
"But by His doing you are in Christ Jesus, who became to us wisdom from God, and righteousness and sanctification, and redemption."
The Apostle Paul – 1 Corinthians 1:30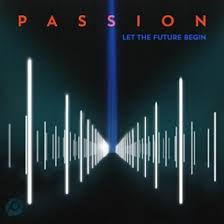 So, what we sing Sunday seems to culminate with this message in the final song. I mean, we can desire to live as Jesus always at the center, but, as we've said, we all fail. What now? It's the same now as it has always been. Everything we are not – Jesus is. Everything we need – Jesus has. Jesus became righteousness within us! But notice what I just did. "In Christ ALONE". "Jesus at the CENTER." We can never shift our focus from Christ to self, or the world, or our career, or even our family in order to gain abundant life. It is truly found in Christ alone – I can attest to that. I bet a lot of you can!
Just to share: I can't help but believe that within the past several weeks or months, some of you have stepped out of your comfort zone in expression of your love for Jesus. That's what worship is. I encourage you and urge you to continue making these glorious steps (for HIM and no one else). I remember when I had conviction about it. Someone mentioned that I could applaud a football team but not my Savior? I believe the Lord smiles when anyone publicly shows their love for Him, just as a loved one here on earth would.
Much love in Jesus, family!
Pastor Jeff