Expressing our love, gratitude and devotion to God through the arts has been a long-standing priority here at Grace. There are no auditions in order to join the choir or orchestra, just be prepared to become part of a worshiping family! For more information, email
worship@gracebc.org
.
Weekly Worship Set
December 1, 2019
"Angels We Have Heard on High"- Chris Tomlin / "Glory in the Highest"
I apologize for the two-week absence of the blog. 'Tis the season to be jolly…and just a bit busier, but
always joyful and grateful!!!
If you are reading this before Thanksgiving…HAPPY THANKSGIVING! I'm planning on re-reading Psalm 136 this Thanksgiving. Maybe some of you will take some time to do so as well.
This week, Pastor Bobby begins a December series on the four original Christmas carols. I am really looking forward to this! Christmas music brings with it a great deal of imagery and maybe even some sensory overload. I am incredibly nostalgic, so this is really true for me. When I hear "Angels We Have Heard on High", I remember sitting in the back seat of our blue Chevrolet station wagon and singing it from a songbook with my sister, Robin. Before seat belts. Yeah. But the greatest and most meaningful of these visions are brought to mind as we sing lyrics such as," Come to Bethlehem and see, Him whose birth the angels sing!" Imagine Jesus in that manger in Bethlehem. Such majesty and humility. God's promise, appearing as a pauper. Let us also be heard declaring to the world, "Come and see!"
"The Lord Our God": Passion / "Let the Future Begin"
"And I will put enmity Between you and the woman, And between your seed and her Seed; He shall bruise your head, And you shall bruise His heel." – Genesis 3:15
"Promise maker, promise keeper, You finish what you begin, Our provision, through the desert, You see it through to the end, You see it through to the end."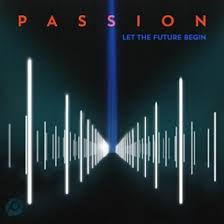 Nothing says, "Merry Christmas!" like the fall of man in the garden, right? I know, I was rather shocked I was brought to this passage, too. Look at the first verse of "The Lord Our God" above. I think it is safe to say every one of us have experienced a promise broken…and every one of us have more than likely broken a promise. But God is unable to break any of His promises. If He did, He would cease to be God. Let's be real. There are times when God's timing may cause frustration or momentary pain. But let's look at God's timing in relation to His promises. In Genesis 3, God wasted no time in verbalizing His promise of salvation. When God spoke of Satan (serpent) wounding the heel of the Seed (Jesus Christ), but the Seed would be delivering a fatal headshot to the serpent, there is a good chance Adam and Eve had no idea what it meant. But we do. God kept His promise! The Promise God made in the Garden of Eden was seen generations later praying in the Garden of Gethsemane. Please learn this song and sing it not only from the perspective of facing a current unsolved problem, but from the perspective of the Garden. From this darkness, He will lead us and forever we will say, "He's the Lord our God."
"Emmanuel": Hymn
"Behold, the virgin shall conceive and bear a Son, and shall call His name Immanuel." – Isaiah 7:14 "Emmanuel; Emmanuel; His name is called Emmanuel God with us; Revealed in us His name is called Emmanuel" Emmanuel means just that. God with us. The song says He is "revealed in us". As Christians we must ask ourselves daily if He is also revealed through us. This is a beautiful song that we sing in honor of His truth and promise of sending His Son. However, let's not just receive Him to ourselves, let us also reveal Him to others every day.
"Always": Passion / "Here for You"
"Though a host encamp against me, My heart will not fear; Though war arise against me, In spite of this I shall be confident." – Psalm 27:3
"Oh, my God, He will not delay My refuge and strength always I will not fear, His promise is true My God will come through always, always"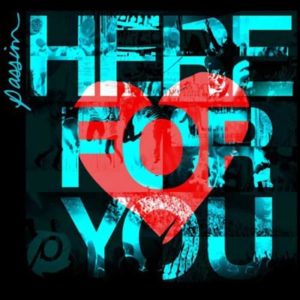 Our technical director, Scottie, and I were talking about this song just last week. As I reading in the first few chapters of Luke today, I was thinking about how Mary's faith in, and devotion to, God frankly, blows my mind. The Bible doesn't record all of the trials she had to face between the delivery of the message and the delivery of the Messiah, but in those months, I can almost hear her singing the very words above!
God doesn't break promises. God doesn't fail. God loves You.
Let's ring in the Christmas Season with praise!
See you Sunday!
Pastor Jeff