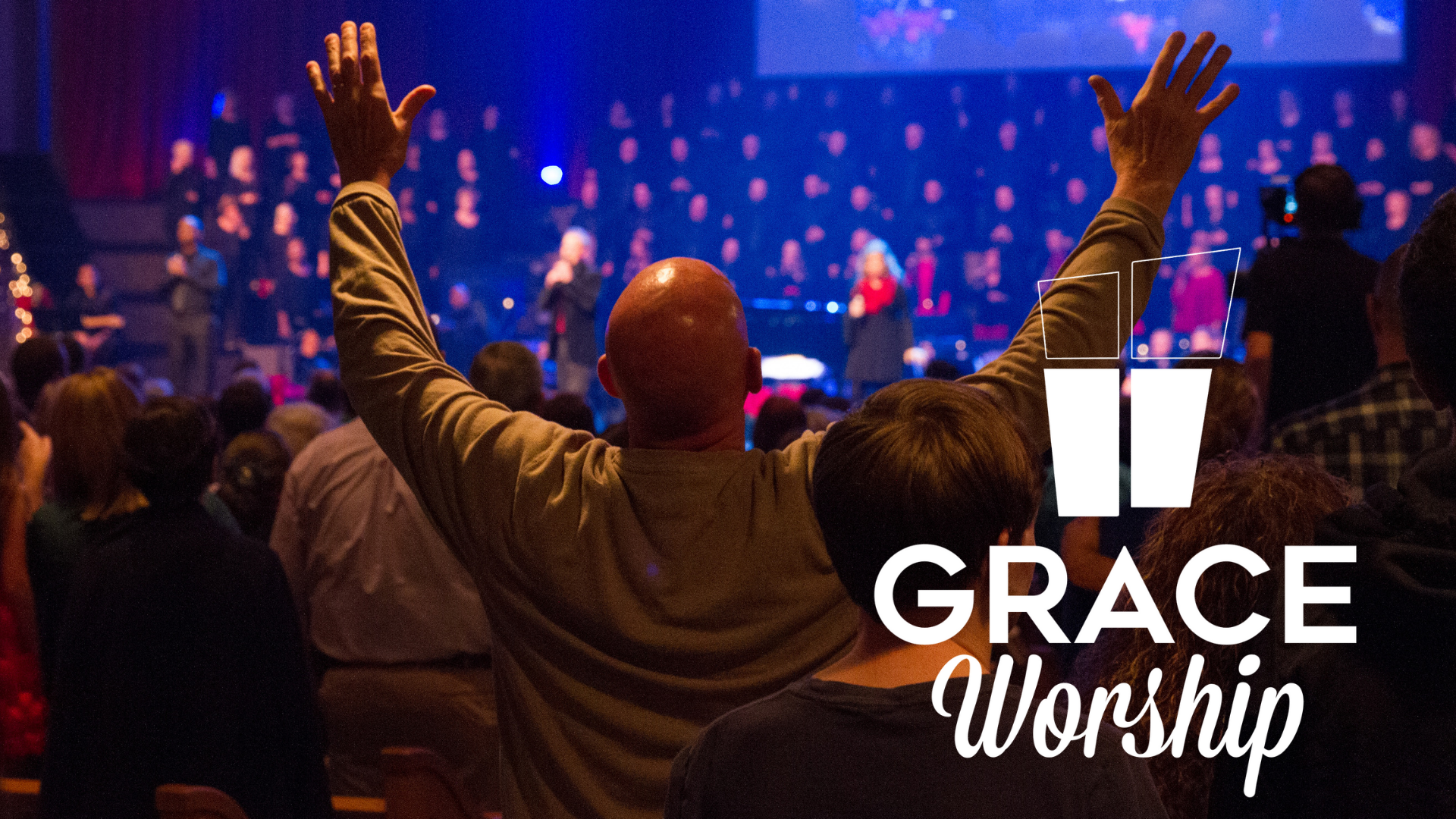 Expressing our love, gratitude and devotion to God through the arts has been a long-standing priority here at Grace. There are no auditions in order to join the choir or orchestra, just be prepared to become part of a worshiping family! For more information, email worship@gracebc.org.
Weekly Worship Set May 19, 2019
"In Jesus Name: Darlene Zshcech / "Glory Revealed"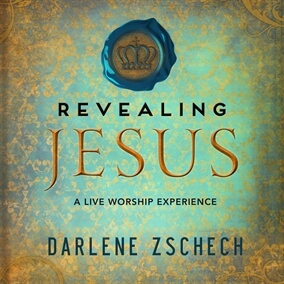 "I pray that the eyes of your heart may be enlightened in order that you may know the hope to which he has called you, the riches of his glorious inheritance in his holy people, 19 and his incomparably great power for us who believe. That power is the same as the mighty strength 20 he exerted when he raised Christ from the dead and seated him at his right hand in the heavenly realms.." Ephesians 1:18-20
Do we consistently walk in the knowledge of what we have received when we accepted Christ as our Lord and Savior? I mean here on Earth. I confess that I don't– not consistently, as in every moment of every day. I dare say it is the same with most every Christian. But as believers, we have received the Holy Spirit within us for the here and now! Jesus is with us and that changes everything! He changes every situation, every problem, every temptation, every hurt and every relationship! This song reminds us that the very power of the resurrection is within us! So have faith brother and sister and sing praises this week knowing God is fighting for you!
"Tomb": Garrett Romine / "Tomb"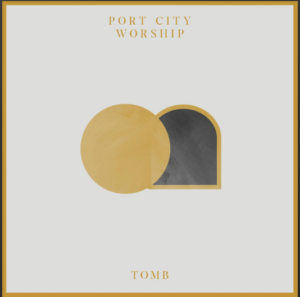 This coming Sunday is Garrett Romine's last one with us. The wonderful thing about bringing in interns is realizing their gifting and seeing how God is guiding and molding them. One of Garrett's gifts is the gift of songwriting. "Tomb" is one we have sung several times and will continue to sing after he moves back home. It's so cool to see how God puts these "themes" together! Both "In Jesus Name" and "Tomb" declare the power of the resurrection! "The ground was shaking, the veil was tearing…", I pray we never forget the awe and wonder of grace exploding into eternity, saving all of mankind!
"Christ is Enough": Hillsong Worship / "There is More"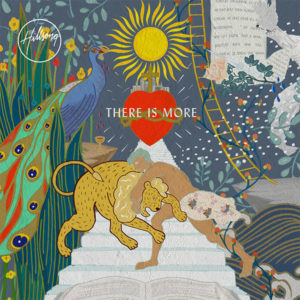 It is both moving and inspiring to see the altar lined with people praying. In fact, yesterday, right before I started singing "Give Me Faith", the piano was lightly playing, and I was able to hear prayers being lifted aloud. I could not hear the actual words, but that was one of the most beautiful sounds I experienced yesterday. A lot of prayers mean a lot of needs. Whether you were praying at the altar, praying from where you were sitting, or at such a loss that you just couldn't get the prayers out, know this – Christ is enough for anything you are facing and for anyone you are praying for. Learn the words to this song this week and sing it often and allow the Word of God to come alive in you as you trust Him!
"Have I not commanded you? Be strong and courageous. Do not be frightened, and do not be dismayed, for the Lord your God is with you wherever you go." – Joshua 1:9
Have a wonderful week of worshiping God every day!
Much Love in Christ!
Pastor Jeff
Weekly Worship Set April 28, 2019
"Spirit Break Out": Kim Walker-Smith / "Still Believe"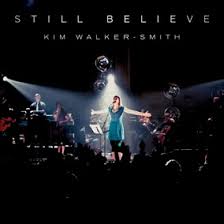 In the hustle and bustle of spilled coffee, lost keys and groggy teenagers, we can easily think that just making it to campus before lunch is a great Sunday morning success. I know it can certainly feel like one. One of the most common hurdles that worshippers face is the ability to settle. I can struggle with it even as a worship leader. This song was brought to mind for that very purpose – to allow us to take a breath, to relax, to focus, and to settle. If you want a song that will help prepare your heart for worship, please listen to "Spirit Break Out". "Blessed are those who have learned to acclaim you, who walk in the light of your presence, Lord." – Psalm 89:15
"Every Praise": Hezekiah Walker / "Azusa the Next Generation"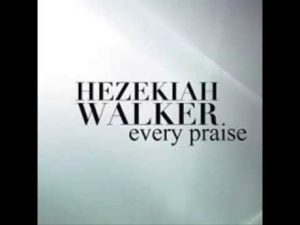 There is a popular YouTube video of this song featuring Hezekiah Walker accompanied by a choir. The joy that is displayed in this clip might make some of us wish we could teleport into the screen and join them! It's a song of jubilation and celebration! I pray that the goodness and greatness of God brings all of us to a place of bold and joyful praise that others would wish to join
us
!
"The Lord is my strength and my shield; my heart trusts in him, and he helps me. My heart leaps for joy, and with my song I praise him." – Psalm 28:7
"Who You Say I Am": Hillsong Worship / "There is More"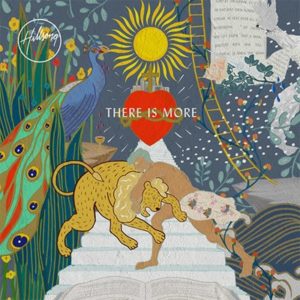 There are several individuals who will walk into worship gatherings all over the world Sunday with a Bible under their arm, a smile across their face and…lies in their heart. Some of the best actors aren't found on stages or movie sets, but in our churches. However, these individuals aren't really the liars as much as they're being lied to. Whether it be voices from their past, the voices of others or the whispers of the enemy, many believers live under the weight of guilt or shame. The truth is, we are who HE says we are! "But you are a chosen people, a royal priesthood, a holy nation, God's special possession, that you may declare the praises of him who called you out of darkness into his wonderful light" – 1 Peter 2:9
"Amazing Grace (My Chains are Gone)": Chris Tomlin / "See the Morning"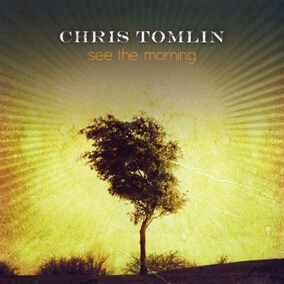 How many times I've wished there were a word above "amazing" that I could proclaim when I think about God's grace! His patience with us, His love for us, the fact that we are even called "His" is unfathomable. I supposed it's a good thing that John Newton penned it and not me. "Amazing" grace is much easier to sing than, "Mind-Blowing, Incomprehensible, Completely Undeserving Grace"!
"Therefore, since we have been justified through faith, we[
a
] have peace with God through our Lord Jesus Christ,
2
through whom we have gained access by faith into this grace in which we now stand." – Romans 5:1
Much Love in Jesus
Pastor Jeff
WEEKLY WORSHIP SET
EASTER WEEKEND 2019
"Ain't No Grave" – Bethel Music and Molly Skaggs: "Victory"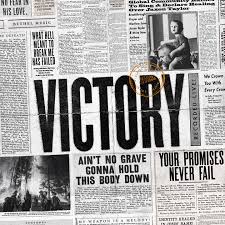 At our all staff meeting this morning (which includes all employees of GBC) we were discussing the Gospel of John. Pastor Bobby had asked we read it and come together this morning to share. As you may imagine, there were several references to Jesus raising Lazarus from the dead (John 11:38-44). Jesus spoke his name and Lazarus "walked right out of that grave"! This weekend we acknowledge the sufferings and the sacrifice of this same Jesus. The book of Matthew describes the mocking that He endured.
"So also the chief priests, with the scribes and elders, mocked him, saying, "He saved others; he cannot save himself. He is the King of Israel; let him come down now from the cross, and we will believe in him." Matthew 27:41-42 But here is the very core of the Gospel. Let us not forget that Jesus had the power and authority to do just that! But he chose to complete the will of the Father and remain on the cross and to die after hours and hours of torture and agony. But by His obedience, sacrifice, death and resurrection, those of us who respond to His voice, just as Lazarus did, are now resurrected with Him!
"Victory in Jesus" – Travis Cottrell: "Jesus Saves"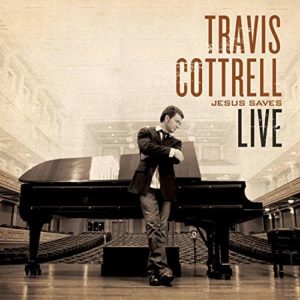 I love this hymn because it tells the story of salvation from a personal perspective: "He sought me and bought me with His redeeming blood!" I become so overwhelmed with gratitude and praise for what Jesus did for me that I can't hold back the joy of my salvation! The victory was in Jesus and in Jesus alone. All of our praise is absolutely due Him and we have the freedom to lift our voices and proclaim victory in the name of Jesus!
"Living Hope" – Phil Wickham: "Living Hope"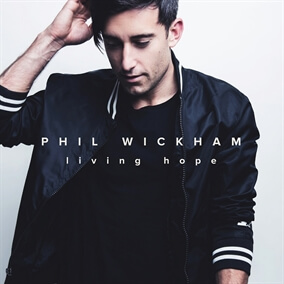 During this week of Easter, or "Holy Week", there are certain texts from scripture we read or hear more than other times during the year. One of these verses contains the three words – "It is finished" (John 19:30). But do we truly take in what Jesus was declaring? He was saying much more than," My suffering is over because death has finally come." He was saying that His mission of redemption had been completed. He had accomplished what God sent him to do and that was to pay for every sin you and I are guilty of! When we sing the lyrics of this song, "it is finished, the end is written" we are agreeing with Jesus. Songs like this, I believe, help us by challenging us to remember that the resurrection power is within every believer. This is why we sing that Jesus is our LIVING hope! Praise God!
"Unto the Lamb" – Prestonwood Choir: "Faithful"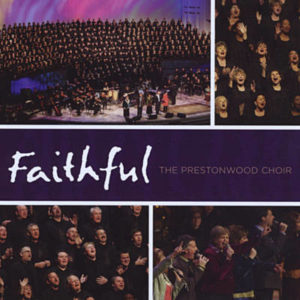 A powerful anthem declaring the holiness and worthiness of the Lamb of God! Please take the time to read Revelation chapter 5, from which this song is taken. As with all of the songs each week, please take time to listen to them and let their messages bless you, equip you and inspire you! Looking forward to worshipping with all of you this weekend!
Much Love in Jesus
Pastor Jeff
Week of April 14
One of my favorite parts of being in worship leadership is to aide the church in preparing for corporate worship. Sunday corporate worship should be an overflow of the time we've spent with Jesus during the rest of the week. Beginning this week, I will be sharing a blog to make the songs available as well as why they were chosen. It's my prayer that this will aide you in your personal time of worship as well as giving you a head start on songs you may not be familiar with! Be Blessed and See you Wednesday and Sunday!
"Hosanna" – Hillsong; "Saviour King Live"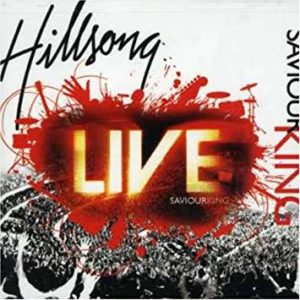 In Matthew 21 we find what we call "The Triumphal Entry." As the people shouted and celebrated, they were assuming Jesus was coming to form a new earthly government. We have such a great advantage over those group of people. We know the real reason he was entering the city! It wasn't to overthrow a government. He came to over throw sin and death! So we boldly proclaim that word of adoration and praise,"Hosanna! Hosanna! Hosanna in the Highest!" Child of God, your sins are paid for!!
"Bless the Lord (All That is Within Me)"– Travis Cottrell; "All That is Within Me"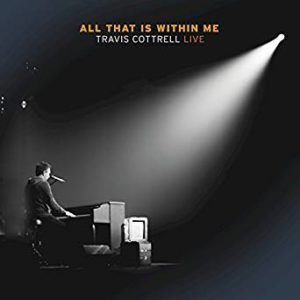 Have you ever thought how incredible it is that we are singing King David's songs thousands of years after they were written! Psalm 100:1 says,"Bless the Lord, o my soul and all that is within me bless His holy name!" Just take a few moments to thank God for his faithfulness! Think about what He has done in your life, personally or even what He May be doing today!
"Reckless Love" – Cory Asbury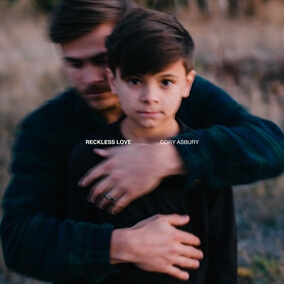 To understand the concept behind this song, spend some time in the chorus:
"And oh, the overwhelming, never-ending, reckless love of God Oh, it chases me down, fights 'til I'm found, leaves the ninety-nine And I couldn't earn it, and I don't deserve it, still, You give Yourself away "And oh, the overwhelming, never-ending, reckless love of God Oh, it chases me down, fights 'til I'm found, leaves the ninety-nine And I couldn't earn it, and I don't deserve it, still, You give Yourself away Oh, the overwhelming, never-ending, reckless love of God."
I'm so incredibly grateful for God's pursuit of me!! Others would have given up but not God!! His love tears through and breaks through. That's powerful!
Chain Breaker- Zach Williams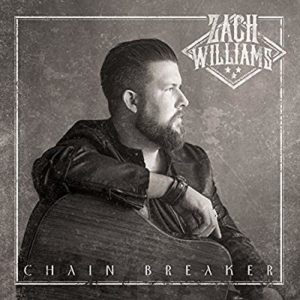 This is one we have sung a few times and for good reason! We were never meant for chains or prisons (of ALL kinds) in God's original plan. But God chose Jesus as the Savior of the world from the beginning!
I pray we all will sing these songs as grateful and adoring children of our Risen Savior and Redeeming King this week!
Much Love in Jesus!
Jeff Davis
Interim Worship Pastor