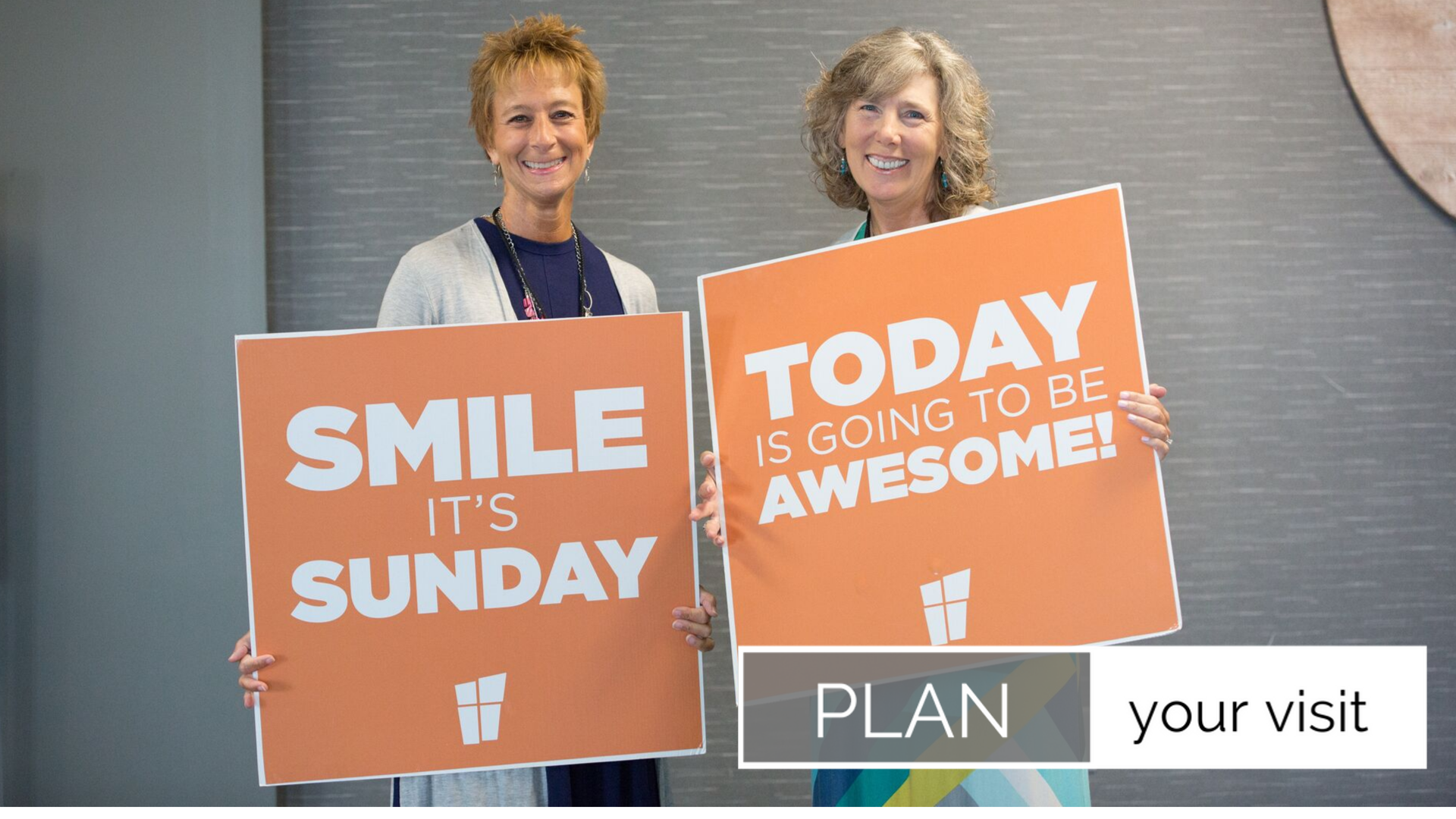 SERVICE SCHEDULE
SUNDAYS AT 8:30 and 10:30am
Our Sunday services are designed with one idea in mind…..to draw you closer to God. Each week, you'll experience Bible-based teaching, engaging worship, and a welcoming atmosphere.
d to know to plan your first visit:
WE CAN'T WAIT TO SEE YOU!
Here are some commonly asked questions:
WHAT ARE YOUR COVID-19 PRECAUTIONS?
Your safety is a priority to us. We have the following precautions in place:
All staff and volunteers have their temperature checked on arrival.
They will wear a mask at all times
unless they are on the platform.
During this time we will refrain from shaking hands, hugging or high fives.
We recommend using "smiling eyes" to greet each other.
You may continue to utilize our giving boxes
for on-campus giving and to submit prayer requests/connect cards.
Bring your own mask for all family members
if at all possible (cloth, bandanas, scarves, etc.) If you do not have a mask, you can pick one up at the information desk.
Before and after each service, our facilities team will sanitize our worship center, lobbies, restrooms, doors and all common areas.
They will be using safe, tested fumigating machines and other products recommended by the CDC.
We will continue to practice social distancing
within the sanctuary, lobbies and children's area.
W
WHERE DO I PARK?
You can enter our campus through the Beaver Ridge Road entrance from Oak Ridge Hwy, located at the traffic light. From there, our parking team will direct you to our convenient First Time Guest parking area. Our parking teams will guide you to the closest spot and even bring you an umbrella on the way in if it's raining!
W
WHAT SHOULD I WEAR?



Grace has a "come as you are" atmosphere. You will see some dressed up; some dressed casual. We have no expectations for attire. Grace is not about what you look like or what you wear. Dress in what is comfortable for you!
CAN I MEET THE PASTOR?
We invite first-time guests to meet Pastor Bobby and his wife Cindy to the kiosk at the left of the stage in the Worship Center. We have a FREE gift for you! If you have a question during your visit, stop by our Information Center in the lobby. We'd love to meet you and your family, and answer any questions you may have. You can visit before and after Worship Services to learn about events, Grace Groups, Grace GO and volunteer opportunities.
WHAT ABOUT MY KIDS?



For all kids ages birth through 4th grade, you should enter through the GraceKids' entrance to be registered and checked in to their classes. The GraceKids' entrance is located near our Worship Center main entrance. A member of our GraceKids team will be there to greet you and assist you with check-in.
Find more info about GraceKids
HERE
Have 5th and 6th graders? Find out about Grace56
HERE
Looking for Info on Middle and High School Students? Find more info on GSM
HERE
Knoxville, Tennessee 37931