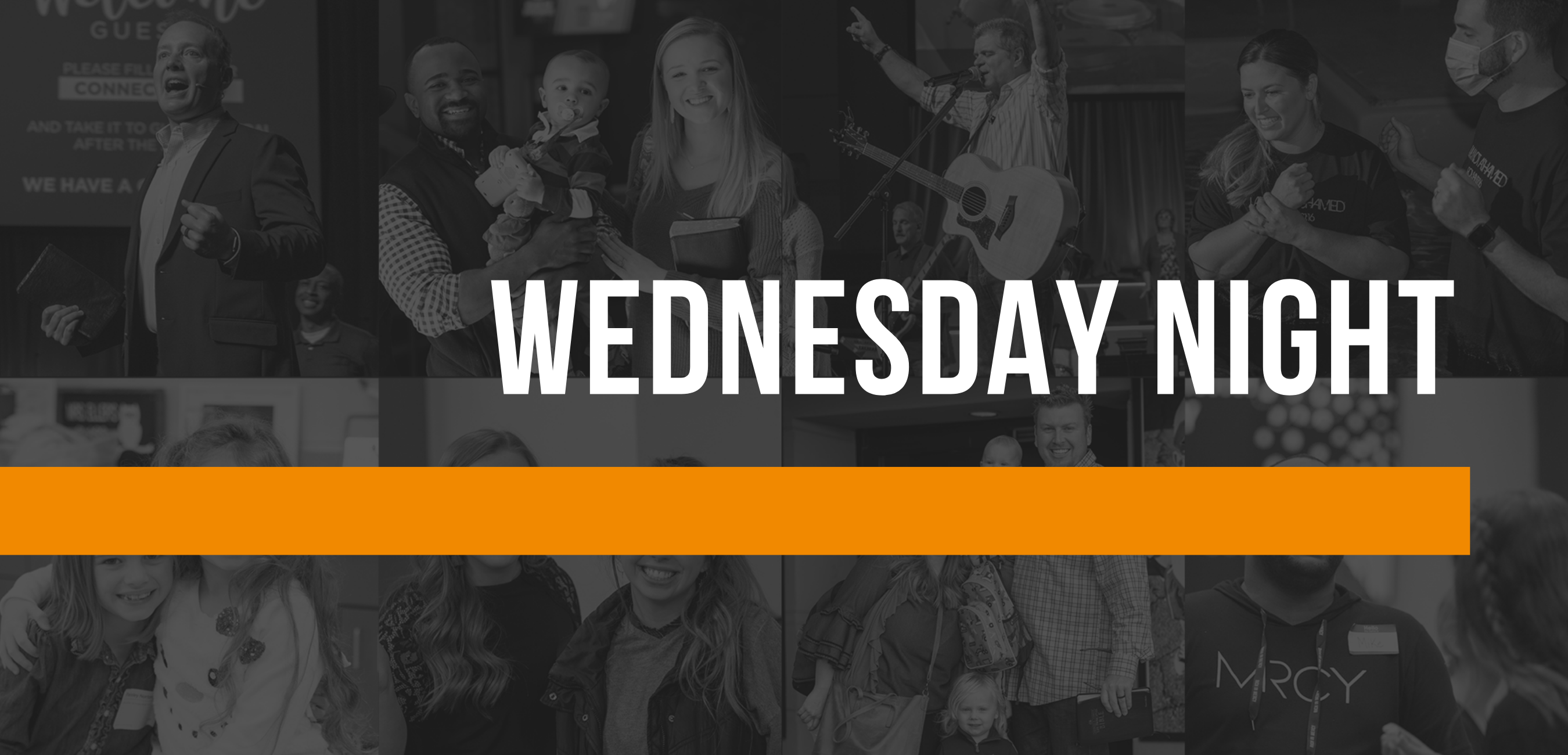 WEDNESDAY NIGHTS
There is something for every life stage on Wednesday Night. We also offer Wednesday Night programming for Grace Kids and Grace Students. For more info contact groups@gracebc.org
A WALK THROUGH THE WORD
Wednesday at 6:30pm in the Worship Center
This week Dr. Todd Hardin is teaching.
WEDNESDAY NIGHT MEALS
5–6pm in Cullum Hall Cafeteria
MARCH 29
This week's menu: BBQ, slaw, baked beans, and chips. Second option: chicken nuggets and fries. All meals include salad bar, dessert, and a drink. So we can prepare, please preregister online by Monday at noon.