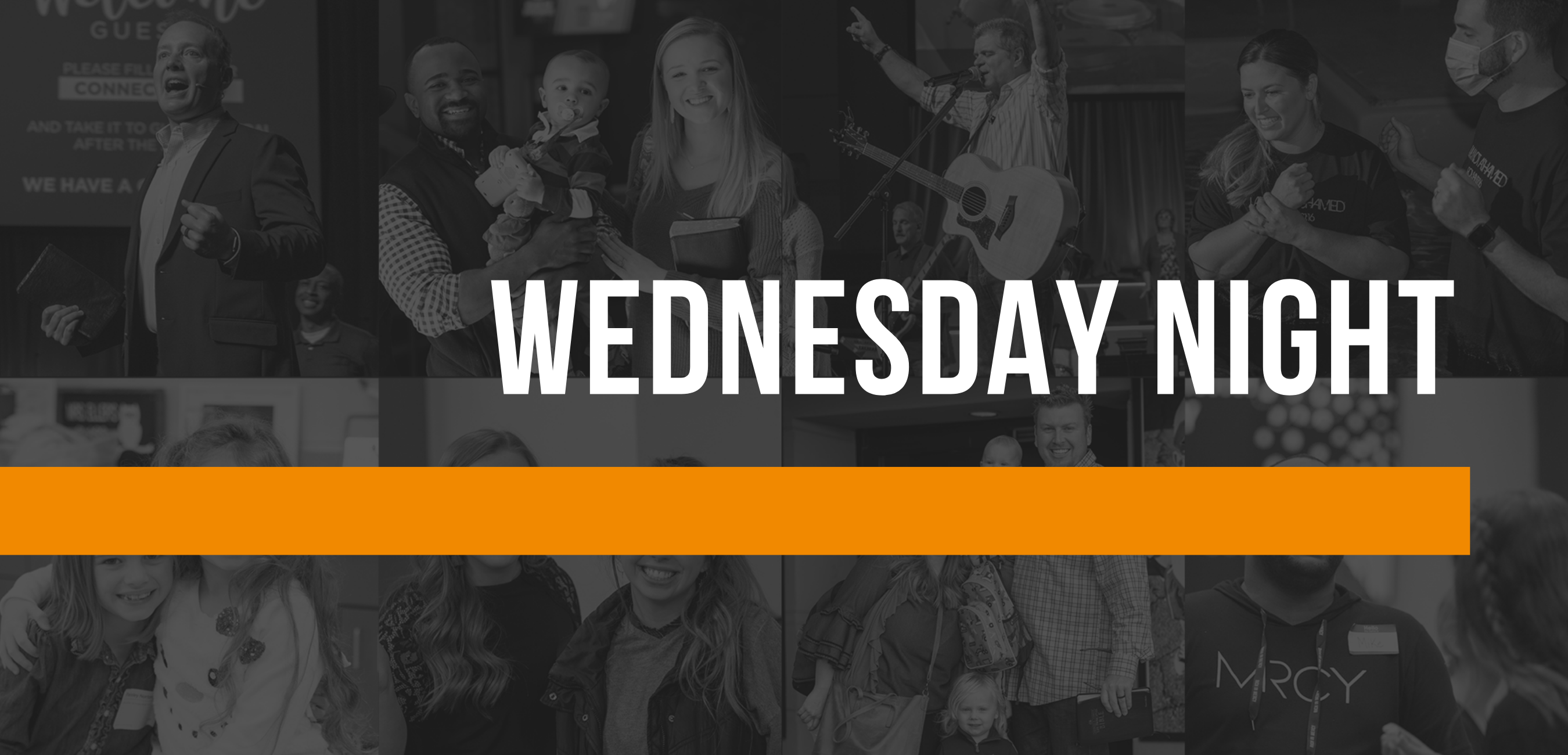 WEDNESDAY NIGHTS
There is something for every life stage on Wednesday Night. We also offer Wednesday Night programming for Grace Kids and Grace Students.
WEDNESDAY NIGHT MEAL
5–6PM
This week's menu is

Spaghetti and meatballs, and Garlic toast. Second meal option is chicken nuggets, and fries. Both meals come with salad bar, dessert and a drink.
You can pay in person on Wednesday Night.
$5.00 each or $20.00 max per family.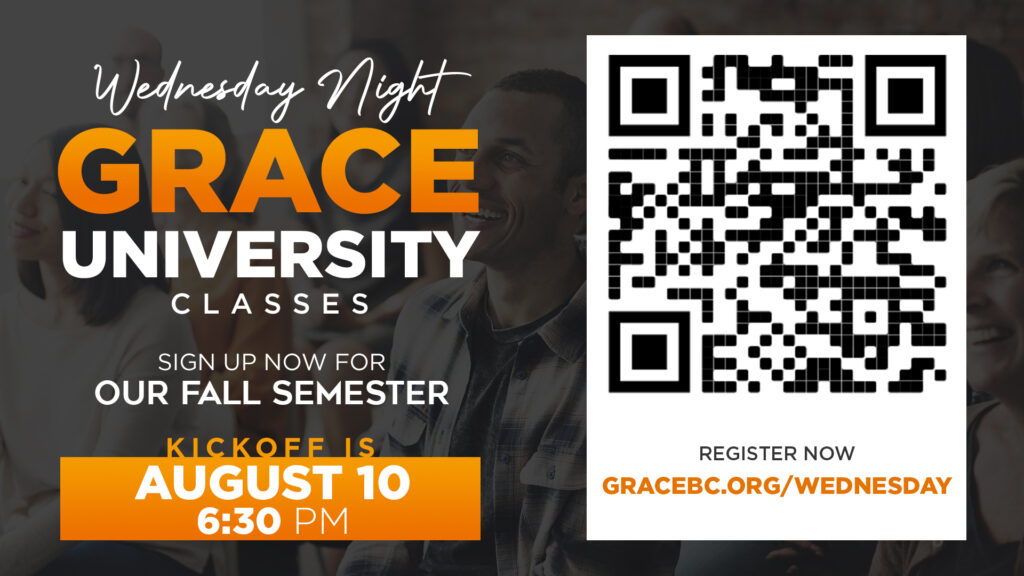 Semester Begins August 10 at 6:30pm
Space is Limited- Register Today
CLASSES OFFERED THIS SEMESTER:
Man Church:

A Bible study for men to grow in their faith-

Pastor Bobby
Revelation (Part Three

)-

Dr. Frank Catanzaro

(Part one and two are available online)
Romans 8:

As believers, we have been given a blessed assurance chapter eight of Romans outlines for us how to live in that assurance

– Mike Floyd
Facing Life's Many Battles

– Paul encourages and challenges the church in Ephesus to be strong in the Lord by putting on the armor of God-

John Unthank
Grace Women-Spiritual Disciplines:

Learn ways to grow in your faith as we look in the Bible to see what spiritual disciplines are and how to practice them well. We examine both corporate and personal spiritual disciplines as they are presented in Scripture-

Desiree Lowe
Grace Women- Women of the Bible

Ladies, join us as we look at women in the Bible, studying their culture and how God used these women for His Glory

– Debbie Stevens