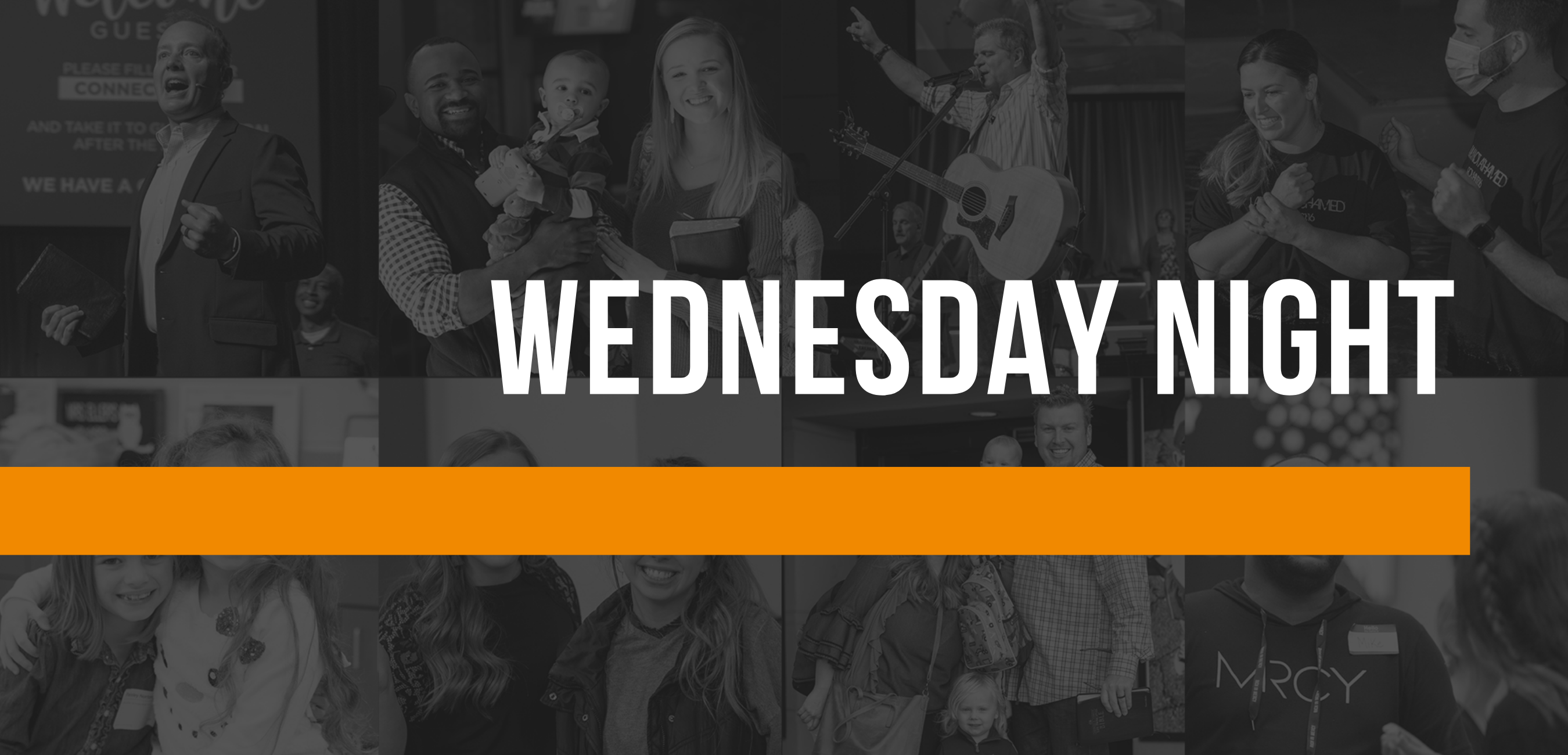 WEDNESDAY NIGHTS
There is something for every life stage on Wednesday Night. We also offer Wednesday Night programming for Grace Kids and Grace Students. For more info contact groups@gracebc.org
Wednesday Nights at 6:30pm
CLASSES OFFERED THIS SEMESTER:
Spiritual Maturity: Helping Christians grow in their walk with Christ – Dr. Frank Catanzaro

Jude- A study that encourages Christians to contend earnestly for the faith – Pastor Mike Floyd

How to Find the Will of God and Follow It – Kevin Mysliwiec

Jesus on Leadership: How we can follow His example – John Unthank

3 Circles, Turning Everyday Conversations into Gospel Conversations – Alex Martin

Grace Women-Seeing Christ in Old Testament Feasts and Festivals – Debbie Stevens
WEDNESDAY NIGHT MEALS
5–6pm
The menu for February 8: roast beef, green beans, mashed potatoes, and a roll. The second option is chicken nuggets and fries. All meals come with a salad bar, dessert, and a drink.
You can pay in person on Wednesday night or online. So we can prepare, please preregister at the Information Desk in the Student Building lobby or online by Monday at noon.