Expressing our love, gratitude and devotion to God through the arts has been a long-standing priority here at Grace. There are no auditions in order to join the choir or orchestra, just be prepared to become part of a worshiping family! For more information, email
worship@gracebc.org
.
Weekly Worship Set
December 1, 2019
"Angels We Have Heard on High"- Chris Tomlin / "Glory in the Highest"
I apologize for the two-week absence of the blog. 'Tis the season to be jolly…and just a bit busier, but
always joyful and grateful!!!
If you are reading this before Thanksgiving…HAPPY THANKSGIVING! I'm planning on re-reading Psalm 136 this Thanksgiving. Maybe some of you will take some time to do so as well.
This week, Pastor Bobby begins a December series on the four original Christmas carols. I am really looking forward to this! Christmas music brings with it a great deal of imagery and maybe even some sensory overload. I am incredibly nostalgic, so this is really true for me. When I hear "Angels We Have Heard on High", I remember sitting in the back seat of our blue Chevrolet station wagon and singing it from a songbook with my sister, Robin. Before seat belts. Yeah. But the greatest and most meaningful of these visions are brought to mind as we sing lyrics such as," Come to Bethlehem and see, Him whose birth the angels sing!" Imagine Jesus in that manger in Bethlehem. Such majesty and humility. God's promise, appearing as a pauper. Let us also be heard declaring to the world, "Come and see!"
"The Lord Our God": Passion / "Let the Future Begin"
"And I will put enmity Between you and the woman, And between your seed and her Seed; He shall bruise your head, And you shall bruise His heel." – Genesis 3:15
"Promise maker, promise keeper, You finish what you begin, Our provision, through the desert, You see it through to the end, You see it through to the end."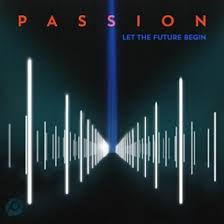 Nothing says, "Merry Christmas!" like the fall of man in the garden, right? I know, I was rather shocked I was brought to this passage, too. Look at the first verse of "The Lord Our God" above. I think it is safe to say every one of us have experienced a promise broken…and every one of us have more than likely broken a promise. But God is unable to break any of His promises. If He did, He would cease to be God. Let's be real. There are times when God's timing may cause frustration or momentary pain. But let's look at God's timing in relation to His promises. In Genesis 3, God wasted no time in verbalizing His promise of salvation. When God spoke of Satan (serpent) wounding the heel of the Seed (Jesus Christ), but the Seed would be delivering a fatal headshot to the serpent, there is a good chance Adam and Eve had no idea what it meant. But we do. God kept His promise! The Promise God made in the Garden of Eden was seen generations later praying in the Garden of Gethsemane. Please learn this song and sing it not only from the perspective of facing a current unsolved problem, but from the perspective of the Garden. From this darkness, He will lead us and forever we will say, "He's the Lord our God."
"Emmanuel": Hymn
"Behold, the virgin shall conceive and bear a Son, and shall call His name Immanuel." – Isaiah 7:14 "Emmanuel; Emmanuel; His name is called Emmanuel God with us; Revealed in us His name is called Emmanuel" Emmanuel means just that. God with us. The song says He is "revealed in us". As Christians we must ask ourselves daily if He is also revealed through us. This is a beautiful song that we sing in honor of His truth and promise of sending His Son. However, let's not just receive Him to ourselves, let us also reveal Him to others every day.
"Always": Passion / "Here for You"
"Though a host encamp against me, My heart will not fear; Though war arise against me, In spite of this I shall be confident." – Psalm 27:3
"Oh, my God, He will not delay My refuge and strength always I will not fear, His promise is true My God will come through always, always"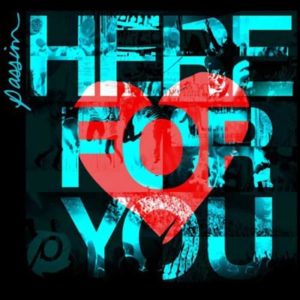 Our technical director, Scottie, and I were talking about this song just last week. As I reading in the first few chapters of Luke today, I was thinking about how Mary's faith in, and devotion to, God frankly, blows my mind. The Bible doesn't record all of the trials she had to face between the delivery of the message and the delivery of the Messiah, but in those months, I can almost hear her singing the very words above!
God doesn't break promises. God doesn't fail. God loves You.
Let's ring in the Christmas Season with praise!
See you Sunday!
Pastor Jeff
Weekly Worship Set
November 17, 2019
"New Name Written Down in Glory": People & Songs – The Emerging Sound Vol. 5
"I thank Christ Jesus our Lord, who has given me strength, that he considered me trustworthy, appointing me to his service. Even though I was once a blasphemer and a persecutor and a violent man, I was shown mercy because I acted in ignorance and unbelief. The grace of our Lord was poured out on me abundantly, along with the faith and love that are in Christ Jesus." – 1 Timothy 1:12-14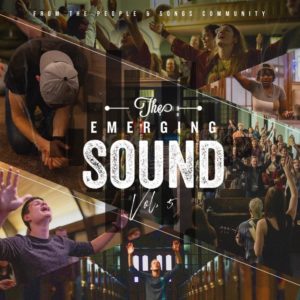 The apostle Paul was an extremely grateful man who dedicated his life to proclaiming the grace, mercy and salvation that is found in Jesus Christ alone. The Pharisee Saul was a man dedicated to legalism, hypocrisy and violence – even ordering and witnessing the arrest and murders of people like Paul the apostle. As many of you may know by now – these were the same man. In Acts 9 we read the account of his conversion on the road to Damascus and the life-changing power of Christ! If he were alive today, I believe Paul would be on the front pew singing, "New Name Written Down in Glory" at the top of his lungs! Shouldn't we, who are
all
sinners like Saul but changed by Jesus, do the same? I urge you to listen to and learn this song that we can all offer our praise to God in unity Sunday morning!
"Reckless Love": Cory Asbury / single
We had gone over the theme of this song, which is the Good Shepherd leaving the ninety-nine to seek out the one who was lost (Luke 15:4) in a previous post. If you've not yet read this, please refer to the post for the September 15 service.
"For I am sure that neither death nor life, nor angels nor rulers, nor things present nor things to come, nor powers, nor height nor depth, nor anything else in all creation, will be able to separate us from the love of God in Christ Jesus our Lord." – Romans 8:38-39
There's no shadow You won't light up
Mountain You won't climb up
Coming after me
There's no wall You won't kick down
Lie You won't tear down
Coming after me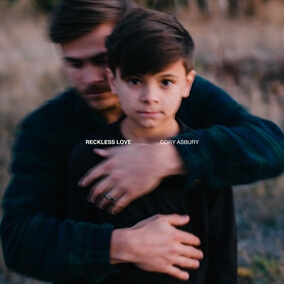 These lyrics provide powerful imagery as they describe the lengths that God goes to in order to restore us into fellowship with Him. From lighting up the darkest corners of our lives to tearing down lies that we tell ourselves or hear from others, God is
never stagnant or stationary!
Maybe our perception is that a song like this
is only for the lost
– that once you and I have been redeemed, God's pursuit of us comes to a halt, moving on to the next soul. Speaking from my own walk, He never ceases coming after us because, like the hymn says, I am prone to wander. If your relationship isn't what it should be with the Lord, please reach out to any of us pastors, a group leader or a grounded and trusted friend! Learn this song and sing it as a prayer of conviction. If your relationship in the Lord is in a season of flourishing, then you should sing this as an absolute and glorious celebration that God, does indeed, pursue us!
Much Love in Christ!
Pastor Jeff
Weekly Worship Set
November 3, 2019
"Who You Say I Am"- Hillsong Worship / "There is More"
"But you know him, for he lives with you and will be in you. I will not leave you as orphans; I will come to you." – John 14:17b -18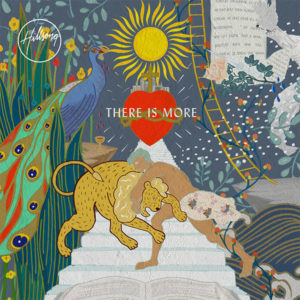 Jesus was telling His disciples that, although He would soon leave this place, that He would not leave them (or us) alone or without hope. He was speaking of the Holy Spirit who would come to dwell within all who believe. He refers to this as "not leaving us as orphans". The secular world view has not changed much, if at all, from the time of King David. Listen to what the people were saying in Psalm 42:3.
"My tears have been my food day and night, while people say to me all day long, "Where is your God?"
Davis was giving into his feelings, just as we do at times, but feelings have absolutely nothing to do with truth. We should always be prepared to answer, "right here…with me", because we
are
chosen,
not
forsaken. We are who he says we are! Will you exclaim that with us Sunday?
"10,000 Reasons": Matt Redman/ "10,000 Reasons"
"I will give You thanks in the great assembly; I will praise You among many people." – Psalm 35:18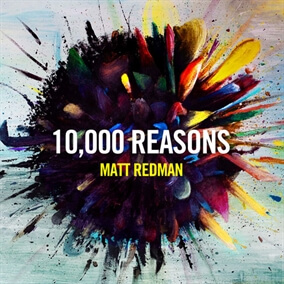 Many times, we address singing songs that give us hope in the hurting, peace in the pressure, and truth in the trial (yes, that phrase took effort and was the most "preacher" thing ever). But what about simply saying, "thank You" to God and giving Him mighty praise? That is what we are doing as wing sing
"10,000 Reasons"
(what an underestimate, right?). The first line of the first verse says as the sun comes up, it is time to praise His name again and the song ends with a verse that references singing praise in eternity. This serves to remind us that every morning is part of eternity. Eternity doesn't begin when we see Him in glory, eternal life began when we saw him as Lord and Savior!
"Build My Life": Passion / "Worthy of Your Name"
"Sing to the Lord, all the earth; Proclaim the good news of His salvation from day to day."
– 1 Chronicles 16:23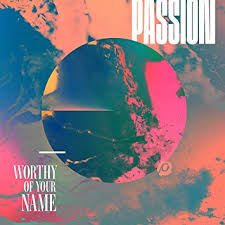 Picking up from "Taste of Heaven", "Build My Life", begins with verses that echo the prayer above (or, more than likely, my prayer was echoing these verses). As much as I cherish and enjoy the moments we are singing together songs about the Lord, my soul is overwhelmed and my heart leaps when we are singing songs to the Lord! These are our prayers of praise and our collective confessions! If there is one thing I pray we all remember each Sunday during our worship through music, it is that God is in the room and the we are singing to Him. I am speaking to myself as well. With all of the things running through my mind while we are leading, the most important thing is my keeping the eyes of my heart upon God. We live for You, Lord. We live for You.
"Be Thou My Vision": Hymn
"You shall love the Lord your God with all your heart, with all your soul, and with all your strength." –
Deuteronomy 6:5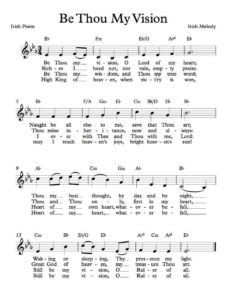 I love the intentionality of this hymn. Our intention should "now and always" be Deuteronomy 6:5, shouldn't it? I took a small liberty and modernized just a few of the phrases to more clearly bring to mind what we are singing. We should always understand and take to heart the meaning and depth of what we are expressing not only to God, but to ourselves.
"Tis So Sweet to Trust in Jesus": Hymn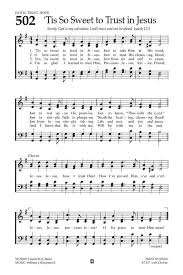 Yup, we are singing two hymns this week. J Let me lovingly emphasize once again that I have no agenda beyond following the leading of the holy Spirit. Worship music isn't about ratios, formulas, preferences or human attraction. Our songs should be driven by what our spirits want to proclaim, not necessarily what our ears want to hear. Disclaimer: Nope. I've not recently had any discussions with anyone regarding hymns and modern music. LOL. I simply find it important to be transparent by sharing with my GBC family what the process is. 'Tis so sweet to trust Him, right?
Much Love in Christ and look forward to worshiping with you Sunday!
Pastor Jeff
Weekly Worship Set
October 27, 2019
"Lion and the Lamb"- Bethel Music / "Have it All"
"And being found in appearance as a man, He humbled Himself and became obedient to the point of death, even the death of the cross. Therefore, God also has highly exalted Him and given Him the name which is above every name, that at the name of Jesus every knee should bow, of those in heaven, and of those on earth, and of those under the earth, and that every tongue should confess that Jesus Christ is Lord, to the
glory of God the Father." – Philippians 2:8-11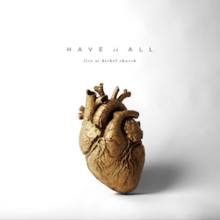 Much like the word "meek", I believe a good number of us have misguided imagery when we read, "He humbled Himself." Just as meekness is not weakness, humility is not frailty or feebleness. Humility takes great effort, even strength. It goes against our naturally selfish hearts. In fact, I love what C.S. Lewis says of it:
"Humility is not thinking less of yourself, it's thinking of yourself less."
Jesus is the Lamb. Jesus was silent, as a sheep before the shearers (Acts 8:32). But what strength, humility, power and love was displayed in those moments! But we should never forget that Jesus is also the Lion of Judah! Only Jesus can be both the lion and the lamb! 1 Peter 5:8 describes the devil as a roaring lion seeking who he can devour. But that lion opens his mouth to roar in order to proclaim his territory or frighten prey into the jaws of other lions. The last part of 1 Peter 5:8 says he is "seeking whom he may devour." So, he wants us to be afraid so we can be directed to where he can attempt to devour. But what about the Lion of Judah? When He opens His mouth, it will be to "open the scroll and loose the seven seals." Sound familiar? Yes, Revelation 5:5, just as we sing in "Is He Worthy!" Yes! Jesus Christ, the Lion and the Lamb, reigns now and forever! Let us bow before Him now because we honor Him, love Him and fear Him and not as those who will indeed bow because they will be forced to when they see truth too late. Pray for those. God's mercy is calling to them.
"Taste of Heaven": Geron Davis & Kindred Souls/ "Taste of Heaven"
"When Solomon finished praying, fire came down from heaven and consumed the burnt offering and the sacrifices, and the glory of the LORD filled the temple. When all the children of Israel saw ow the fire came down, and the glory of the Lord on the temple, they bowed their faces to the ground on the pavement, and worshiped saying, 'For He is good, His mercy endures forever'" – 2 Chronicles 7:1,3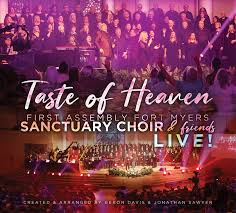 King Solomon was dedicating the temple when the glory of the Lord filled the temple as fire. Here, God was sending the fire, representing His presence, to continually burn at the altar. We have seen the presence of God move in great ways among us, but even in the most glorious, supernatural moment, we are merely experiencing a taste of what is awaiting us! But even the smallest morsel of His glory can fill a soul for eternity! Oh church, that we would crave His presence as we do water when we are thirsty, bread when we are hungry, and air when we are gasping! Which, unintentionally brings us to the next song. J
"Build My Life": Passion / "Worthy of Your Name"
"Sing to the Lord, all the earth; Proclaim the good news of His salvation from day to day." – 1 Chronicles 16:23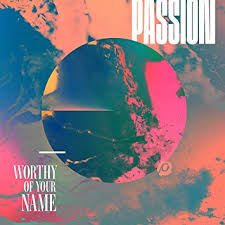 Picking up from
"Taste of Heaven", "Build My Life",
begins with verses that echo the prayer above (or, more than likely, my prayer was echoing these verses). As much as I cherish and enjoy the moments we are singing together songs
about the Lord
, my soul is overwhelmed and my heart leaps when we are singing songs
to the Lord
! These are our prayers of praise and our collective confessions! If there is one thing I pray we all remember each Sunday during our worship through music, it is that God
is
in the room and the we
are
singing
to
Him. I am speaking to myself as well. With all of the things running through my mind while we are leading, the most important thing is my keeping the eyes of my heart upon God. We live for You, Lord. We live for You.
Always looking forward to Sundays!
Much love in Jesus,
Pastor Jeff
Weekly Worship Set
October 20, 2019
"Every Praise"- Hezekiah Walker / "Azusa: The Next Generation"
"Great is the Lord and most worthy of praise; his greatness no one can fathom.
– Psalm 145:3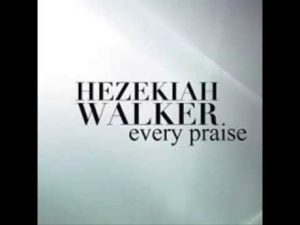 "Every praise is to our God, every hallelujah in one accord."
It is vital that we have an awareness of just what it is we are singing or saying. What about this word that we shout and sing often? In Hebrew, hallel means "praise" and Yah (or Yahweh) means "God", so then, hallelujah means "praise God", or "Praise to God". Yes, many things are praiseworthy. In fact, Philippians 4:8 tells us we are to meditate and think about things that are worthy of praise. But what is most worthy isn't a "what", but rather a "who". No one but Yahweh – Jehovah God – is most worthy of our praise! When we sing a song like this, it should serve as a reminder for us to examine ourselves as to who, or what, is receiving the most praise and every hallelujah! When we come together, it is a blessed and special opportunity to collectively lift up praises to our God: the most high, the most loving, the most powerful, the most liberating, the most patient, the most sacrificing and the most worthy!
"Great I Am": New Life Church/ "Great I Am"
"Moses said to God, "Suppose I go to the Israelites and say to them, 'The God of your fathers has sent me to you,' and they ask me, 'What is his name?' Then what shall I tell them?" God said to Moses, "I AM WHO I AM. This is what you are to say to the Israelites: 'I am has sent me to you.'" – Exodus 3:13-14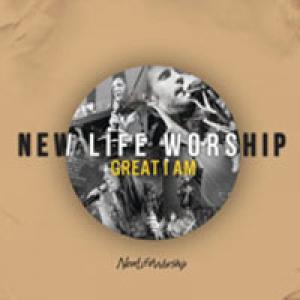 Each time I read this I am in awe of the totality of such a simple statement, "I AM." One of my favorite authors / scholars, Warren Wiersbe, put it this way: "He is the self-existent One who always was, always is, and always will be, the faithful and dependable God who calls Himself 'I AM.'" Just as we sing in
"Great I AM"
, who
wouldn't
want to be close to His side? Being the
I AM,
God fills in every blank and every void in the lives of His children. Oh, and there's also the spiritual battle cry expressed in the bridge! If you're reading this, let us,
all
of us, commit today to sing these words Sunday like we never have before!
The mountains shake before you,
the demons run in fear At the mention of the name king of majesty There is no power in hell Or any who can stand Before the power and the presence of the great I AM!
"Broken Vessels": Hillsong / "No Other Name"
"This is the word that came to Jeremiah from the Lord: "Go down to the potter's house, and there I will give you my message." So I went down to the potter's house, and I saw him working at the wheel. But the pot he was shaping from the clay was marred in his hands; so the potter formed it into another pot, shaping it as seemed best to him." – Jeremiah 18:1-4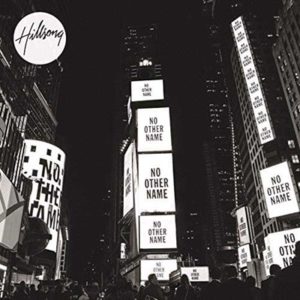 We are compared to jars made from clay in
2 Corinthians 4:7,
where Paul is describing the power of the resurrection living in our mortal bodies. However, as I was thinking of the lyrics to
"Broken Vessels"
, the above passage came to mind. This is a lesson of both repentance
and
grace. Although what the Lord was showing Jeremiah pertained to the nation of Israel, it is also applicable to individuals. God was illustrating that Israel was in a state of rebellion and evil and He, being a God of justice, had every right to destroy it,
but
if they turned from their evil, He would withhold His punishment and use them for good according to His purpose. Doesn't that sound like what God has done for us? He doesn't discard us broken vessels. With loving hands, He forms us into
"another pot, shaping it as seemed best to him."
Thank You, Lord!
An Encouragement: From where I stand on the platform each Sunday, the team and I have a good vantage point of the engagement of the congregation. Trust me when I say, I truly believe there are more and more of you lifting your voices, and some your hands, to the Lord. I am moved because it is about the adoration of our Savior, a display of love and gratitude to our Father, and a desire to tell the world we openly worship the only living God!
Please, hear my heart on this and do not confuse this with me implying that if you don't raise your hands then you don't love the Lord. God forbid! But, I do believe singing is a Biblically encouraged expression of worship. But I also understand there are many who are more introverted. First and foremost, none of us should ever do anything in regards to worship to "be seen". This includes every avenue of worship: serving, praying, giving. etc. Jesus covered this in Matthew 6:5. But in regards to singing, please consider taking a first step. Maybe read every lyric and mouth the words in a whisper. As long as you are doing this out of a desire to honor and please the Lord, your volume isn't the issue – only your motive.
Always looking forward to Sundays!
Much love in Jesus,
Pastor Jeff
Weekly Worship Set
October 13, 2019
"Today is the Day"- Lincoln Brewster / "Today is the Day"
"This is the day the Lord has made; We will rejoice and be glad in it."
– Psalm 118:24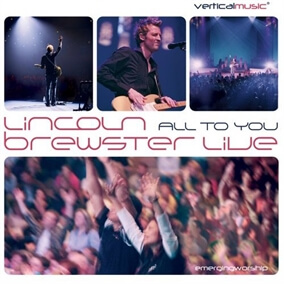 I realize that it comes as no surprise to those who have studied the Bible that this is the verse I included for this song. What
may
surprise some of you is the context in which it was written.
We may turn to Psalm 118 with the assumption it is an anthem composed during a season of triumph and celebration. In fact, verses 1-4 would also support that assumption: "Oh, give thanks to the Lord, for He is good! For His mercy endures forever. Let Israel now say, 'His mercy endures forever.' Let the house of Aaron now say, 'His mercy endures forever.' Let those who fear the Lord now say, 'His mercy endures forever.'" Hallelujah! His mercy truly does endure forever! But, would it surprise you to know that, upon reading this Psalm, we discover the author was in the midst of war and was surrounded by "many nations" (verses 10-12). Read through this Psalm and you will see the heart of someone who has found their security and confidence in God! Have you, or do you, find yourself surrounded by circumstances that seem insurmountable? I get it. Sometimes choosing joy seems like the last thing we want to do. When we are in distress, the Psalmist has provided the believer's distress call, "S.O.S.": Surety of Salvation. "The Lord is my strength and song, And He has become my salvation." (verse 14). Even when it is difficult, choosing to rejoice with "Today is the Day" is for all Christians. Refer back to Psalm 118 often and see how this joy of knowing the God of all power and glory can help us to rejoice in all things.
"Come Thou Fount": Gateway Church/ "Living for You"
Then Samuel took a stone and set it up between Mizpah and Shen. He named it Ebenezer, saying, "Thus far the Lord has helped us." – 1 Samuel 7:12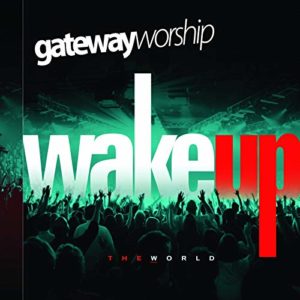 Twice per month the entire staff here at GBC meet to worship together in song, prayer and by spiritual growth. So, I can't claim the following insight into
"Come Thou Fount
." I am unapologetically plagiarizing from Pastor Bobby and a lesson he brought us recently.
The prophet Samuel had just seen God intercede and help Israel defeat the oncoming Philistine army (I could stop here awhile because God began to move as Samuel was worshiping). Samuel laid up the stone and named it Ebenezer because it literally means "rock of help." Verse two of "Come Thou Fount" begins, "Here I raise my Ebenezer / Here by Thy great help I've come". I'd ask you to do just as Pastor Bobby asked us – where in your life would you place an Ebenezer stone – a stone of remembrance? I actually wrote some of mine down. As I did, it brought to mind the lyrics that draw me to this song. "Prone to wander, Lord, I feel it Prone to leave the God I love." Just to clarify, this doesn't refer to a Christian forsaking God and the gospel of Christ because the lyrics clearly reflect "leaving the God I love". 1 John 2:19 tells us: "They went out from us, for they were not of us." We can't have an authentic love for God unless we have an authentic relationship with God. But I know there are times I have wandered from God. There have been moments that I drifted from God. I am prone to it. But, His fountains of mercy and blessing always call me back! He is so good!!!
"Holy Ground": Passion / "Worthy of Your Name"
"But You are holy, Enthroned in the praises of Israel." – Psalm 22:3 Some may recognize the KJV translation: "But thou art holy, O thou that inhabitest the praises of Israel." Many have quoted this, especially worship leaders (me included).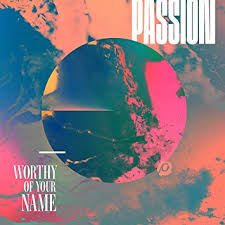 We return to this verse in order to emphasize the glory of God being in the midst of His people as we praise Him. However, reading all of Psalm 22 will reveal the context in which David made this statement. David was, once again, in a moment of desperation and asking God,
"Why are You so far from helping me?"
(verse 1). However, he begins verse 3, "
But You
are holy
." The Hebrew word for
inhabit
(
yashab
) used here can definitely mean "to dwell" with or to "settle" in with, but as it is used here, it can also mean "to sit down (
specifically as judge
)". So, while David is questioning God's timing and needs reassurance, he is not questioning, challenging or doubting the holiness of God. When we sing verse one of "Holy Ground, "
Come and make Your throne upon our praise
", we are singing in reference to Psalm 22:3. He is taking His rightful seat as the Holy God and is enthroned upon our praises!
"Living Hope": Phil Wickham / – single
"All praise to God, the Father of our Lord Jesus Christ. It is by his great mercy that we have been born again, because God raised Jesus Christ from the dead. Now we live with great expectation, and we have a priceless inheritance—an inheritance that is kept in heaven for you, pure and undefiled, beyond the reach of change and decay. And through your faith, God is protecting you by his power until you receive this salvation, which is ready to be revealed on the last day for all to see." – I Peter 1:3-5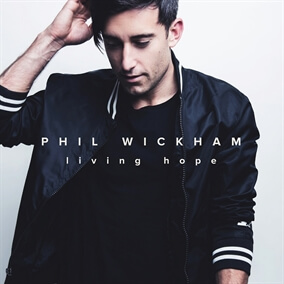 Okay. Transparency time. I've spent the last several minutes praying, reading, typing and deleting this part. What I believe God is telling me is this. "The word,
My Word
, above is enough." And there you have it.
Let's all sing praises together Sunday!
Much love in Jesus,
Pastor Jeff
Weekly Worship Set
October 6, 2019
"New Name Written Down in Glory"- People & Songs / "The Emerging Sound Vol.5"
"As for Me, behold, My covenant is with you, and you shall be
a father of
[
a
]many nations.
No longer shall
your name be called
[
b
]Abram, but your name shall be
Abraham;
for I have made you a father of
many nations."
– Genesis 17:4-5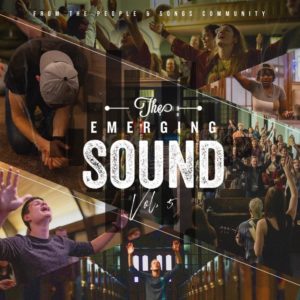 I won't get into the weeds on this (and many of you already know), but in Biblical times, the naming of children was an
incredibly
important and serious decision. It was all about the meaning behind it. For example, what the child was to become according to prophecy or the situation(s) in which the child was born. Simply put, names were a
huge deal!
From the historical events in Genesis, to the newest believer today, when we have an encounter with God, things are going to change! In some cases, even a
name
! Abram and Sarai had encountered the promise of God and became Abraham and Sarah (
Genesis 17
). Jacob wrestling with God and became Israel
(Genesis 32:22-28)
. Simon encountered Jesus as the Truth and his name became Peter
(Matthew 16:18-19).
For Christians, we have encountered the redeeming Savior and a new name is awaiting us in heaven! Talk about a new identity! Listen brother or sister, when God says, "I am making all things new"
(Revelation 21:5)
, that's exactly what He means, both on earth and in eternity!
"New Name Written Down in Glory
" is a song of triumph that tells our story beginning with, "I was" statements and updating our story with, "But now God" statements! (For more on this song you can read the blog from the Sunday, September 8 article).
"Great are You Lord": All Sons and Daughters / "Live"
And the Lord God formed man of the dust of the ground, and breathed into his nostrils the breath of life; and man became a living being. -Genesis 2:7
"For every action, there is an equal and opposite reaction". – Isaac Newton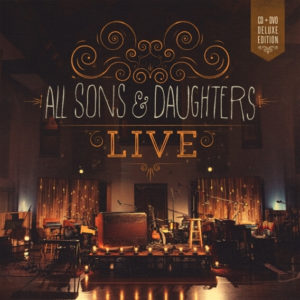 Every inhale is followed by an exhale. We see in Genesis 2:7 that God literally breathed life into us through Adam. Need a dose of divine reality? Right now just take a breath and meditate on the words, "It's
Your breath
in
my
lungs." The closeness to God, the intimacy of the Holy Spirit dwelling
within us,
should be exhilarating, comforting and overwhelming! Only God can give life, both physically and spiritually.
Last week we sang "Glorious Day" and we agreed we were "breathing, but not alive." This is part of my personal testimony! I merely existed from the ages of 14 until 25. What about you? Can you truly sing from experience, "Great are You, Lord?" Isn't it ironic that God gave us breath by breathing into us, causing us to inhale, and yet the last action of the flesh is to exhale – in a sense, returning the breath back to God? We don't live on borrowed time – but borrowed breath. Come Sunday if you are merely existing, God wants to bring you to life!
"See a Victory": Elevation Worship / "Live"
You will not need to fight in this battle. Position yourselves, stand still and see the salvation of the Lord, who is with you, O Judah and Jerusalem!' Do not fear or be dismayed; tomorrow go out against them, for the Lord is with you." – 2 Chronicles 20:17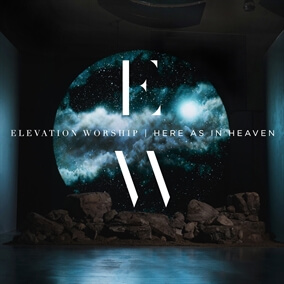 2 Chronicles chapter 20 is a favorite among worship leaders and those who dig deep into worship. King Jehoshaphat and the people of God were facing not one, not two, but three countries in one battle the next day. I recommend reading 2 Corinthians 20:1-24 because if you read this passage with prayer and expectation, God
will
have something for you! In fact, feel free to email me your experiences after you read this (or any other scripture on preparation for any Sunday) at
jdavis@gracebc.org
!
Looking at this historic event and knowing that, "See a Victory" refers to it, I read it again. In the verse above, we read that the Spirit of the Lord said through Jahaziel that they should "position themselves" where they would be able to "see the victory" (what God does here is awesome – again, please read this!). When we need to see a victory in our lives, where and how do we position ourselves? Do we wait in hiding? Do we succumb to doubt and fear? Or do the opposite and get ahead of God's timing and decide we will charge ahead by ourselves? If Jehoshaphat and Judah had taken any of those tactics, they weren't going to see the victory. Verse 24 says the next morning "Judah came to a place overlooking the wilderness". They positioned themselves to where they could look down upon the battle. They went to a place with the best perspective. Church family, there is no better perspective to see a victory than on our knees or on our face. We Christians are the only people who are victorious by surrender!
"I Stand Amazed": GBC Worship Choir / "Mighty to Save"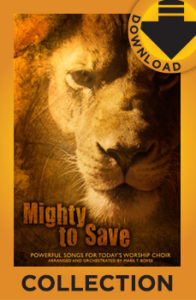 Never let us forget the suffering and the great price that was paid by Christ Jesus for our salvation! Our faith begins at the cross and our sins died at the cross. We are benefactors of the greatest act of heroism, sacrifice and love to have ever taken place! How can we not sing such a song as this?!
Praying to see you this Sunday!
Much love in Jesus,
Pastor Jeff
Weekly Worship Set
September 29, 2019
"Fill This Place": Red Rocks Worship / "Soar"
"Like the appearance of a rainbow in a cloud on a rainy day, so was the appearance of the brightness all around it. This was the appearance of the likeness of the glory of the Lord." – Ezekiel 1:28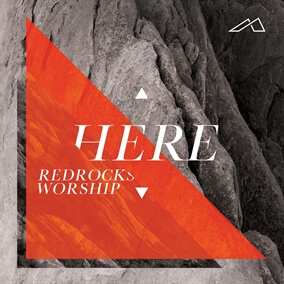 The presence of God is inexplicable. We can only
attempt
to describe, in human terms, that which is beyond human comprehension! This description given by Ezekiel is one that I am really drawn to. How about you? "Fill This Place" shares a similar comparison. The presence of God brings light in the darkness, hope in our fear and a peace that settles us. This is true regarding our
hearts
, as well as when we are gathered together. Whenever we are asking God to take control or to have His way among us, be it through a spoken prayer or a song, we should do so with expectation! We should strive to have a, "What is God going to do among us today?", excitement!
"Glorious Day": Passion/ "Worthy of Your Name"
"When I kept silent, my bones grew old Through my groaning all the day long. For day and night Your hand was heavy upon me; My vitality was turned into the drought of summer. Selah I acknowledged my sin to You, And my iniquity I have not hidden. I said, 'I will confess my transgressions to the Lord,' And You forgave the iniquity of my sin." -Psalm 32:3-5
Seems a pretty heavy scripture for such an uplifting song, doesn't it? What directed me to this specific passage are these lyrics:
I was buried beneath my shame Who could carry that kind of weight? It was my tomb 'Til I met You
I was breathing, but not alive All my failures I tried to hide It was my tomb 'Til I met You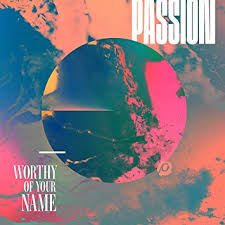 When Jesus Christ paid our debt on the cross and was resurrected again, we can say, in a sense, that He went into the tomb to get us! We were already dead. The tomb, representing both physical death and eternal separation from God, was not only our destination, it was our habitation – similar to the possessed who were living among the tombs (Matthew 8:28-34). However, when we surrendered to Christ, we not only gained eternal life to come, but a more abundant life
here and now
(John 10:10)! No. Jesus wasn't speaking of material wealth or gain – that went against everything He ever taught. Living a life filled with grace, forgiveness and fellowship with God is more abundant than
anything
the world has to offer!
"What a Beautiful Name": Hillsong / "Let There Be Light"
"Therefore, God also has highly exalted Him and given Him the name which is above every name, that at the name of Jesus every knee should bow, of those in heaven, and of those on earth, and of those under the earth, and that every tongue should confess that Jesus Christ is Lord, to the glory of God the Father." – Philippians 2:9-11 "This is the 'stone which was rejected by you builders, which has become the chief cornerstone.' Nor is there salvation in any other, for there is no other name under heaven given among men by which we must be saved." – Acts 4:11-12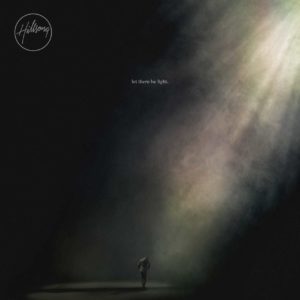 What a
beautiful
name it is! What a
wonderful
name it is! What a
powerful
name it is! The name of
Jesus
! Sometimes while praying, just speaking His name brings soothing and peace. He truly has no rival nor equal! Yes, every tongue
should confess
that Jesus Christ
is Lord
! Will you lift your voice with us and confess your dependence, love, gratitude and praise for Him?
"Is He Worthy?": Chris Tomlin / "Holy Roar"
"For I received from the Lord that which I also delivered to you, that the Lord Jesus in the night in which He was betrayed took bread; and when He had given thanks, He broke it and said, "This is My body, which is for you; do this in remembrance of Me." In the same way He took the cup also after supper, saying, "This cup is the new covenant in My blood; do this, as often as you drink it, in remembrance of Me." – 1 Corinthians 11:23-26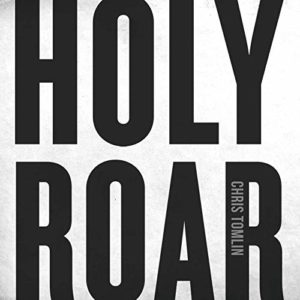 "Is He Worthy?"
is a song of remembrance. Jesus himself commanded us to remember who He is, what He's done and who we
are
because of Him. As we plan to join together for this holy and sacred moment on Sunday, we are not only remembering what He did, but what He said; the promises He made to us in His Word . Yes. It is good that we remind ourselves of this.
Now, I encourage you. Please take the time to read Revelation chapter 21 between today and Sunday.
You will
never sing or hear this song the same way again
!
Praying to see you this Sunday!
Much love in Jesus,
Pastor Jeff
Weekly Worship Set
September 22, 2019
"Spirit Break Out": Kim-Walker-Smith / "Still Believe"
"Then John gave this testimony: "I saw the Spirit come down from heaven as a dove and remain on him" – John 1:32
I tell you that in the same way there will be more rejoicing in heaven over one sinner who repents than over ninety-nine righteous persons who do not need to repent. – Luke 15:7
"Go rather to the lost sheep of Israel. As you go, proclaim this message: 'The kingdom of heaven has come near." – Matthew 10:6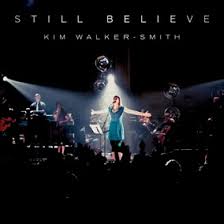 While studying God's Word, many of you have learned that there are metaphorical, parabolical (expressed through parables) and literal uses of many words and phrases, such as the relationship between heaven and earth. Above are a few verses that illustrate interaction between heaven and earth. The terms "Kingdom of Heaven" and "Kingdom of God", are sometimes used interchangeably, such as when Jesus was speaking to the rich, young ruler: "Then Jesus said to his disciples, "Truly I tell you, it is hard for someone who is rich to enter the kingdom of heaven. Again I tell you, it is easier for a camel to go through the eye of a needle than for someone who is rich to enter the kingdom of God." – Matthew 19:23-24 Each Sunday, we stop to pray and ask God to take over and to interact with us as we have come together to worship Him. "Spirit Break Out", is a song that allows us to sing that prayer first thing, right out the gate! Or should we say," Right into His courts"? May we never underestimate the power of worshipping together! "Heaven come down", is a figurative way of asking for the presence of the Holy Spirit to be revealed.
"Goodness": Vertical Worship/ "Bright Faith, Bold Future"
"But when the kindness and love of God our Savior appeared, he saved us, not because of righteous things we had done, but because of his mercy." – Titus 3:4-5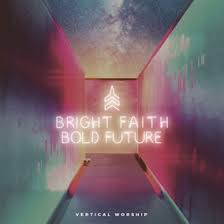 Any time we sing together, I encourage each of us take the lyrics personally. We cannot sing "
we
", if it excludes "
me
." Just this past Sunday we sang "Reckless Love", which includes the lyric, "
You have been so, so kind to me.
" God's goodness and kindness are displayed everywhere, but like many things in creation that are beautiful, we can "busy" ourselves right out of seeing them. How I recognize His goodness and mercy everyday (not just Sundays) is the fact that I still have breath! The glorious privilege to stand with you on Sundays as brothers and sisters and worship Him is because of His mercy! What about those who are ill, or somehow unable to be on campus? God's goodness is revealed with every heart that is beating. Every beat is a gift from God. Even when we are in a season of struggling, God is good and kind because He has not forsaken you. He gave His Son for you. He is with you and still has plan for you.
"Spirit of the Living God": Vertical Worship/ "Church Songs"
"You do not want to leave too, do you?" Jesus asked the Twelve. Simon Peter answered him, "Lord, to whom shall we go? You have the words of eternal life. We have come to believe and to know that you are the Holy One of God." – John 6:67-69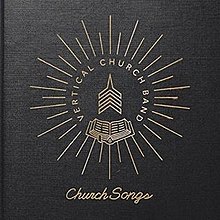 "Spirit of the Living God"
is about our dependency, even our desperation, to hear from God and to see Him move. A deeper relationship with Him brings about a progressive change in perspective
.
I certainly don't view the things of God, especially as they relate to me personally, the same as I did even a year ago. I know it is truth by personal experience! His presence changes
"what we see and what we seek"!
We are acting in agreement with Peter when we sing this beautiful song of dependence. To who else can we go for the words of life? Praying to sing with every one of you this Sunday!
Much love in Jesus,
Pastor Jeff
Weekly Worship Set
September 15, 2019
"Grateful": Elevation Worship / "There is a Cloud"
"Do not be anxious about anything, but in every situation, by prayer and petition, with thanksgiving, present your requests to God." – Philippians 4:6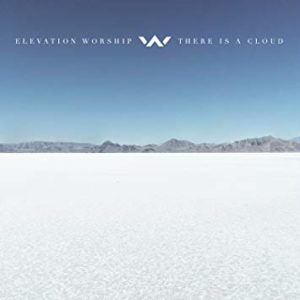 I would venture to say that when the majority of us read this verse, we focus on the word "anxious". When we search for this verse specifically, most of us are in a season of anxiety and need the reminder that God hears, God loves and God calms. I admit, it was only in recent years that I even noticed the word "thanksgiving". Maybe I was so focused on
receiving
from God that I glanced over what I was to
give
to God – my gratitude. "By prayer and petition (some translations use the word "supplication"),
with thanksgiving
….". Take some time today to think of all of the good things He has done for you! Let us make the first thing we say to God Sunday, "Lord, I am grateful!"
"New Name Written Down in Glory": People and Songs/ "The Emerging Sound; Vol.5"
Therefore, if anyone is in Christ, the new
creation
has come: The old has gone, the new
is here!
– 2 Corinthians 5:17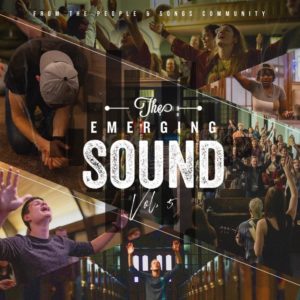 Pastor Bobby's message Sunday is one I need to hear often, and I believe that to be true for every Christian. We aren't who we were. The enemy will certainly make us think we are, but God's Word and Spirit makes all thing new! Again, from last Sunday, "
right living begins with right thinking."
2 Cor. 5:17 says the new creation
has
come – not
will be coming.
Our being made new culminates with our new name being written down in glory! So, let's strive, through the Spirit and the Word, to live the life now that will reflect the name God will give us then!
"Reckless Love": Bethel Worship/ "Reckless Love – Single"
"What man of you, having a hundred sheep, if he loses one of them, does not leave the ninety-nine in the wilderness, and go after the one which is lost until he finds it?"." – Jesus; Luke 15:4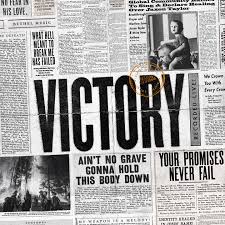 You were
the
one
. I was
the
one
. Sometimes, observing God as the God of
everything
and
everyone
– can cause us to forget the inexplicable and divine love of God that came after each one of us. Unlike us, Jesus, the Good Shepherd, doesn't look until He is exhausted. He doesn't give up, seeing the lost sheep has hopeless. The last four words to this verse are extremely important to us. "until he finds it." That is when Jesus goes back to the ninety-nine. Only when He has the 100
th
on His back and is carrying us back home. I would say a shepherd leaving the ninety-nine
in the wilderness
, to pursue the one, is awfully reckless, wouldn't you? Not reckless in an irresponsible way, but in a sacrificial, death-to-self, whatever it costs, way. This is the part that certainly isn't parable; the Shepherd
DID DIE to bring the one home.
You were
the
one
. I was
the
one.
"Great is Thy Faithfulness": Lincoln Brewster/ "All to You – Live"
Because of the
Lord's great love,
we are not consumed,
for his compassions never fail. They are new every morning;
great is your faithfulness.
– Lamentations 3:22-23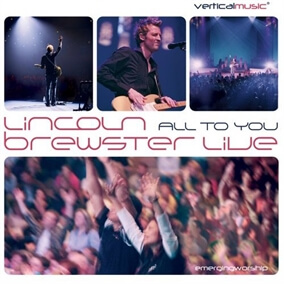 Who can testify to the unfailing love of God? To His patience? To His grace? To His mercy? The compassion of our Heavenly Father in boundless and life-sustaining. Unlike the fictional Greek God Zeus, who stood on Olympus, clutching lightning bolts in each hand, ready to hurl them upon the first mortal who displeased him. The True and Living God is sitting on His throne in heaven, with Jesus – scars in each hand – ready to pour out love and mercy! GREAT is HIS faithfulness!
Much love in Jesus,
Pastor Jeff
Weekly Worship Set
September 8, 2019
"Free For All": Lakewood Worship / "Cover the Earth"
"Now the Lord is the Spirit; and where the Spirit of the Lord is, there is liberty." – The apostle Paul; 2 Corinthians 3:17 "Praise the Lord! Praise God in His sanctuary; Praise Him in His mighty firmament! Praise Him for His mighty acts; Praise Him according to His excellent greatness! Praise Him with the sound of the trumpet; Praise Him with the lute and harp! Praise Him with the timbrel and dance; Praise Him with stringed instruments and flutes! Praise Him with loud cymbals; Praise Hi with clashing cymbals! Let everything that has breath praise the lord. Praise the Lord! – Psalm 150
Our song choices and our expressions of worship must
first and foremost
be biblical. We (ahem) "seasoned" music lovers probably remember American Bandstand with Dick Clark. Each Saturday he would ask someone to "rate a record". This was usually a new release. Most every positive response was a version of," It had a good beat and was easy to dance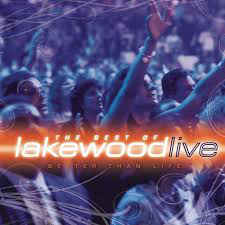 to." I pray, quite literally, that I never insert a song simply because it's "catchy, cool, and in some cases, even popular. This is why this blog is offered each week – that you would know the biblical basis for their being chosen for us. I included the above passages because they both influence "Free for All". Paul was trying to get the church at Corinth to understand the freedom that they possessed, but hadn't fully "claimed." They struggled with the idea that "when one turns to the Lord" (2 Cor. 3:16), that they were completely free from the law. What about you? Believer, do you sometimes catch yourself trudging along as if you are
not
"free
indeed
"? I know I can still struggle with the expanse, the breadth, width and depth, of the freedom I
have
through Christ! This is why I included Psalm 150 in its entirety, as it defines the energy behind this song. We should acknowledge, take hold of and celebrate the extravagant mercy and grace that frees us!
"New Name Written Down in Glory": People and Songs/ "The Emerging Sound; Vol.5"
"To him who overcomes I will give some of the hidden manna to eat. And I will give him a white stone, and on the stone a new name written which no one knows except him who receives it." – Revelations 2:17b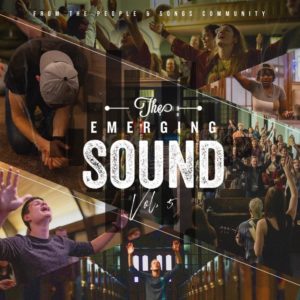 Man, is it going to be hard to remain brief on this one! I'll try, so don't stop reading. Let me say this. When the choir first heard this song last Wednesday, we shut down "rehearsal" for a bit and pondered and basked in the incomprehensible glory that is awaiting us! I admit, yup, I got very emotional. Faith in Christ and His Spirit dwelling within us makes everything new, both on earth and in Heaven's eternity! Just try to take a minute and try to envision that moment when you stand before Him, and He smiles and hands you this stone – and you see for the first time…your new name. Parents put a lot of thought into what they will name their child, but the name God has for you and I is going to be astounding in its perfection!
"The Stand": Hillsong Worship/ "United We Stand"
"For God so loved the world that He gave His only begotten Son, that whoever believes in Him should not perish but have everlasting life." – Jesus; John 3:16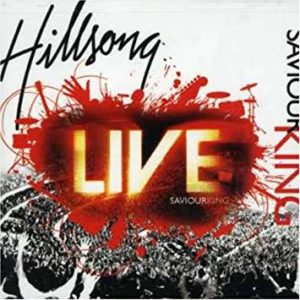 So, I'll stand with arms high and heart abandoned In awe of the one who gave it all I'll stand, my soul, Lord, to You surrendered All I am is yours.
"Do it Again": Elevation Worship/ "There is a Cloud"
Listen NOW
"If we are faithless, He remains faithful; for He cannot deny Himself"
– Paul to Timothy; 2 Timothy 2:13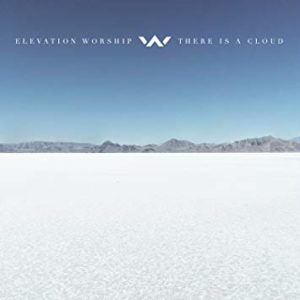 Have you been praying for a breakthrough in your life for a long time? My prayer for you, brother or sister, is that you will immerse yourself on the truth of God's Word and that this song and this verse will bring you hope today. I know these seasons may, at times, begin to drain us of our joy if we allow them to. I get it. It isn't hard to do. Even when our faith is weak and we are weary, God WILL BE FAITHFUL because HE CANNOT DENY HIS CHARACTER! He WILL come through for you. He. Will. Not. Fail. You. He can't!
Much love in Jesus,
Pastor Jeff